Last updated on 26 février, 2016
Londres, 1997; l'industrie musicale britannique est à son apogée. Steven Stelfox, 27 ans, est un dénicheur de talents sans scrupules qui se fraye un chemin dans l'univers de la pop, un monde dans lequel les carrières se font aussi vite qu'elles se défont, au rythme des caprices du public. Cupide, ambitieux, et boosté par d'immenses quantités de drogues, Stelfox vit dans un rêve, toujours à la recherche du prochain carton musical. Mais quand les hits viennent à manquer, il se montre près à tout pour trouver le « son qui tue » qui sauvera sa carrière.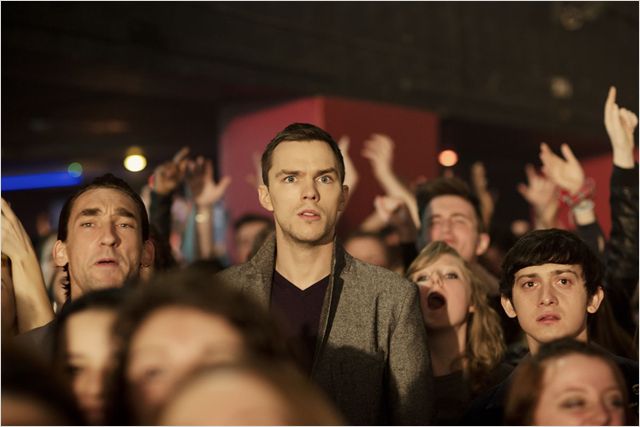 Alors que Les Transmusicales de Rennes donnent en ce moment une vision positive de l'industrie musicale, réunie pour l'occasion pour promouvoir les futures stars de demain, au cinéma actuellement, vous pourriez entrevoir une vision autrement plus noire de cette industrie, s'il vous venait à l'idée de regarder Kill your friends. Ce film britannique, adaptation d'un roman de John Niven publié en 2008,  est ni plus ni moins au monde de la musique ce que Le loup de Wall Street est au monde de la finance: un thriller qui se sert des outrances du milieu, les amplifie, pour proposer une épopée ambitieuse. Tous deux sont un peu les Scarface modernes. Certains osent aussi, dans un raccourci un peu rapide, un parallèle avec American Psycho (le film adapté du roman éponyme de Bret Easton Ellis), probablement pour la thématique autour de la psychopathie  plus que pour la référence stylistique.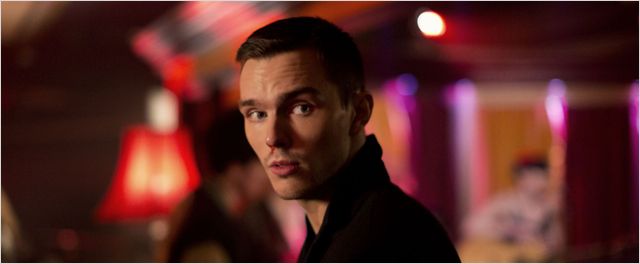 Nicholas Hoult y incarne un jeune ambitieux, prêt à tout pour sa réussite personnelle. Au contraire du personnage joué par Christian Bale dans American Psycho, son ambition est son dessein et non une conséquence de sa personnalité « psychopathique » – il n'est pas même certain qu'un psychiatre parlerait de psychopathie pour dire vrai. En tout cas, l'ambition du film n'est pas l'étude clinique, le portrait dérangeant d'un tueur maladif, bien au contraire, l'intention première est le divertissement, le cinéma fiction qui se doit de soigner sa trame narrative – son lot de rebondissements, très convenus ici-, son rythme, son ambiance sonore et visuelle, pour titiller les sens bien plus que les méninges, pour en mettre plein la vue et non restituer une réalité de façon fidèle ou même sublimée.
Ce parti-pris est ici clairement à double tranchant, ceux qui sont sous le charme de l'approche somme toute intimiste d'American psycho risquent fort de ne pas se retrouver dans l'approche autrement plus clinquante et superficielle de Kill your friends. Ce choix s'explique peut être par le fait qu'il s'agit d'un premier long métrage d'un réalisateur, Owen Harris, qui vient de la télévision.
Le produit n'est assurément pas inintéressant, il est surtout inégal, plus sensationnaliste que profond. Bien fait assurément, avec un budget probablement assez conséquent – étrangement produit par des grandes institutions musicales ! –, l'image est belle, la bande originale mèle des succès eighties britanniques,  veine cold wave (Echo and the bunnymen en tête) . des succès brit pop ou brit rock (Oasis, Blur, The verve, Prodigy, Radiohead of course) avec des morceaux plus actuels (Bastille, Rudimental, …).
Sans être d'une grande originalité donc [mais sa qualité est évidente], la bande son à elle seule vaut de nombreuses invitations à découvrir Kill your friends. Sans être radicalement décourageant, nous ne serions être aussi catégorique.