Last updated on 3 février, 2018
Christian est un père divorcé qui aime consacrer du temps à ses deux enfants. Conservateur apprécié d'un musée d'art contemporain, il fait aussi partie de ces gens qui roulent en voiture électrique et soutiennent les grandes causes humanitaires. Il prépare sa prochaine exposition, intitulée « The Square », autour d'une installation incitant les visiteurs à l'altruisme et leur rappelant leur devoir à l'égard de leurs prochains. Mais il est parfois difficile de vivre en accord avec ses valeurs : quand Christian se fait voler son téléphone portable, sa réaction ne l'honore guère… Au même moment, l'agence de communication du musée lance une campagne surprenante pour The Square : l'accueil est totalement inattendu et plonge Christian dans une crise existentielle.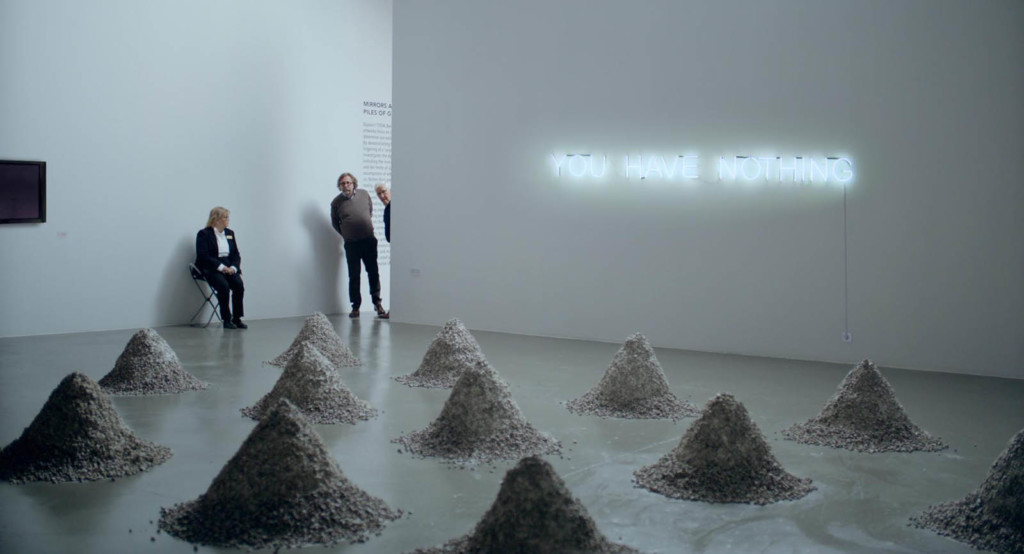 Le propos de The square s'attaque en apparence à l'art contemporain. Plus précisément, il en singe le principe, pour mieux le déployer. Il s'agit de questionner le bourgeois, de questionner ses valeurs, ses principes, ce qu'il considère comme la normalité et d'imaginer qu'il puisse nourrir une culpabilité face à des événements extérieurs. Une ambiguïté naît rapidement quant au ton de circonstance, l'art contemporain est-il passé au crible, ou bien au contraire, the square se ferait-il l'apôtre du cause qu'il n'hésite pas à railler, par apparat. Sommes-nous en face d'une duperie ?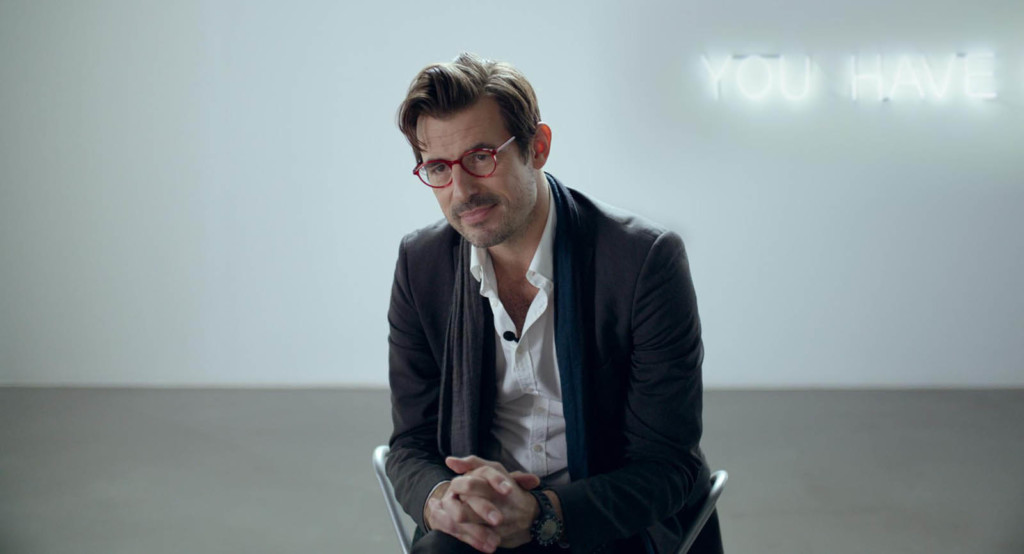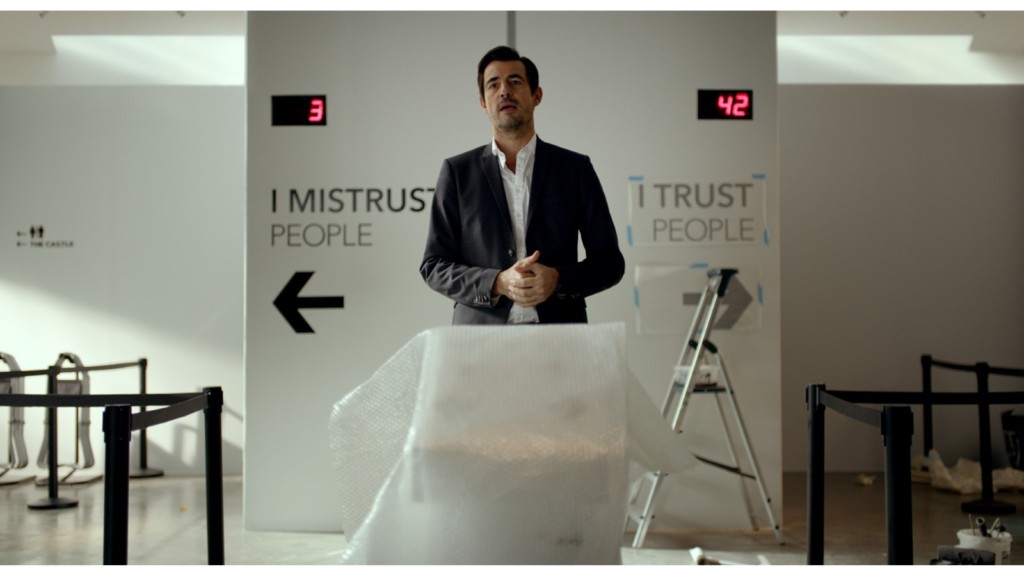 Un héros est ainsi tout trouvé pour cette histoire et ce parti-pris original, un richissime bellâtre ayant gravi les échelons du milieu pour accéder au poste très prisé de conservateur d'un musée d'art contemporain. Ce héros soigne son apparence, son image, et se targue d'idées généreuses. Il penserait, le plus sincèrement du monde, évoluer dans un monde tout propre, et agir en toute circonstance pour la bonne cause. The square va nous proposer, par un jeu d'incidence, un effet miroir dévastateur pour la bonne conscience, l'ego de notre héros.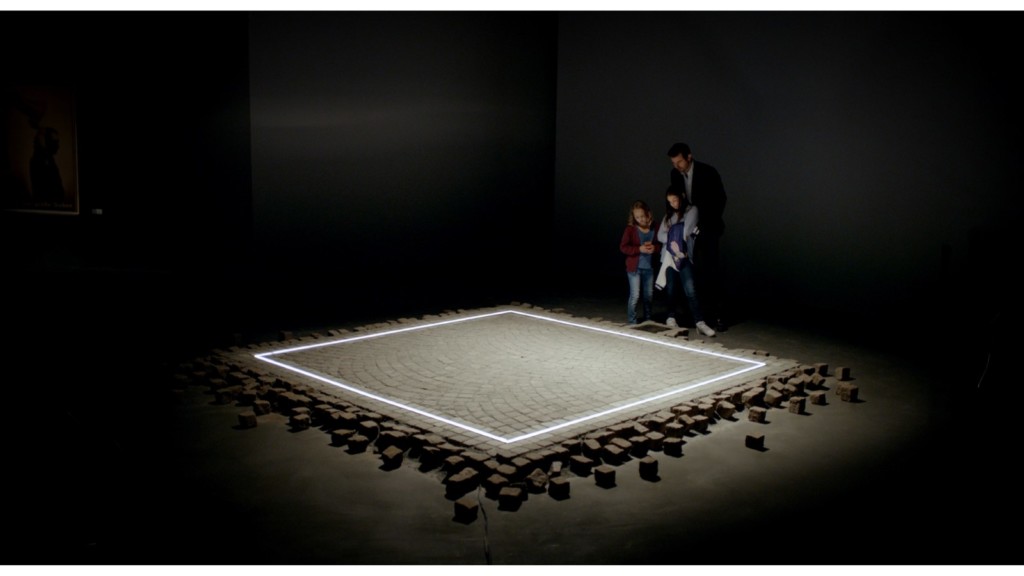 Nous ne sommes pas si loin, sur l'intention,  de ce que Maren Ade a excellemment réussi à faire avec Tony Erdmann. Ruben Östlund n'use cependant pas de la même finesse d'observation, son humour est beaucoup plus convenu – pour ne pas dire potache. Nous sommes ainsi très loin des concepts Pasoliniens, du cinéma de Ferreri, même si le malsain s'invite pour interroger. L'oeuvre est intéressante, par instant, mais d'autres impressions cohabitent …  un peu longuet, un peu tristounet, un peu trivial également … Nul choc en tout cas, ni esthétique, ni émotionnel, ni artistique, ni philosophique. Dire que le film carbure à l'ordinaire serait certes un peu fort, il offre un point de vue qui n'est pas si fréquent, et témoigne d'une forme d'audace.  Mais de là à lui décerner la palme d'or … vous l'aurez compris, notre impression est qu'il s'agit là d'une forme de rattrapage vis à vis du palmarès de Cannes 2016 où, pour l'heure, la très grande originalité, la force de l'humour et l'acuité de Maren Ade pour critiquer avec force la marche du monde contemporain, aurait du valoir à Tony Erdmann pareille distinction.