Last updated on 22 décembre, 2019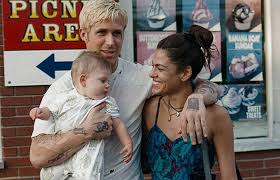 Eva Mendes et Ryan Gosling sont parents. Selon US Weekly, Eva Mendes a donné naissance au premier enfant du couple vendredi 12 septembre. Il s'agirait d'une petite fille.
Extrêmement discrets tout au long de la grossesse, Ryan Gosling, 33 ans, et Eva Mendes, 40 ans, n'ont pas encore annoncé la bonne nouvelle et il y a fort à parier pour que le nouveau né soit gardé loin des objectifs dans les semaines à venir. Après tout, la presse n'avait d'ailleurs pas révélé la grossesse d'Eva Mendes avant que celle-ci en soit à sept mois.
Les deux stars ont commencé à se fréquenter en 2011. En 2013, les amoureux ont partagé l'affiche du film The Place Beyond the Pines. Ryan Gosling y découvrait qu'Eva Mendes lui avait donné un fils. Prémonitoire?
Les fans de Ryan Gosling -ainsi que ceux d'Eva Mendes !- pourraient accueillir la nouvelle avec un peu d'amertume. Jalousie mise à part, les admirateurs de Gosling ont une crainte depuis l'annonce de la grossesse d'Eva Mendes: voir le bel acteur déserter les studios de cinémas. L'acteur avait en effet déclaré au quotidien britannique The Times: « Je ferai des films jusqu'à que je fasse des bébés ».