Last updated on 1 novembre, 2017
Au fil des épisodes d'un Twin Peaks: The return choral et pluriel, le doute né d'un début de saison déconcertant disparaît. L'amorce du troisième épisode avait aiguisé notre curiosité. Elle n'était que le hors-d'œuvre d'un menu copieux dont l'un des plats de résistance restera l'explosif et magistral huitième épisode.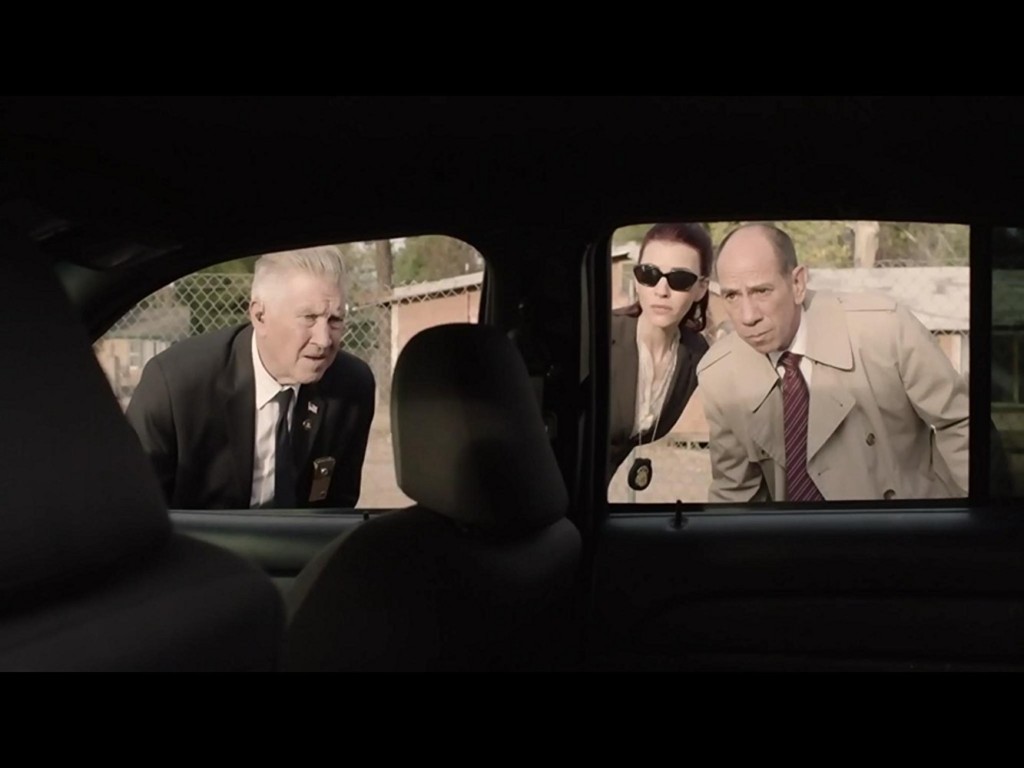 Après un faux twist et une performance endiablée des Nine Inch Nails durant la désormais traditionnelle pause musicale sise au Bang Bang bar, David Lynch étire sur une quarantaine de minutes deux flashbacks successifs dont nous ne révèlerons pas le contenu. Inattendues, inexpliquées, ces deux failles spatio-temporelles sont deux pièces maîtresses supplémentaires posées sur le vaste échiquier de Twin Peaks: The return.
Deux monstrueuses pépites visuelles en « réponses » aux quelques séquences en noir et blanc des deux premiers épisodes. L'usage du noir et blanc surprend au même titre que l'horodatage précis de ces deux moments d'anthologie dans une série télévisée pourtant avare en repères temporels depuis ses origines. Le noir et blanc charbonneux façon Eraserhead sied à l'ambiance lugubre et mortifère d'un temps passé bien antérieur à la disparition de Laura Palmer.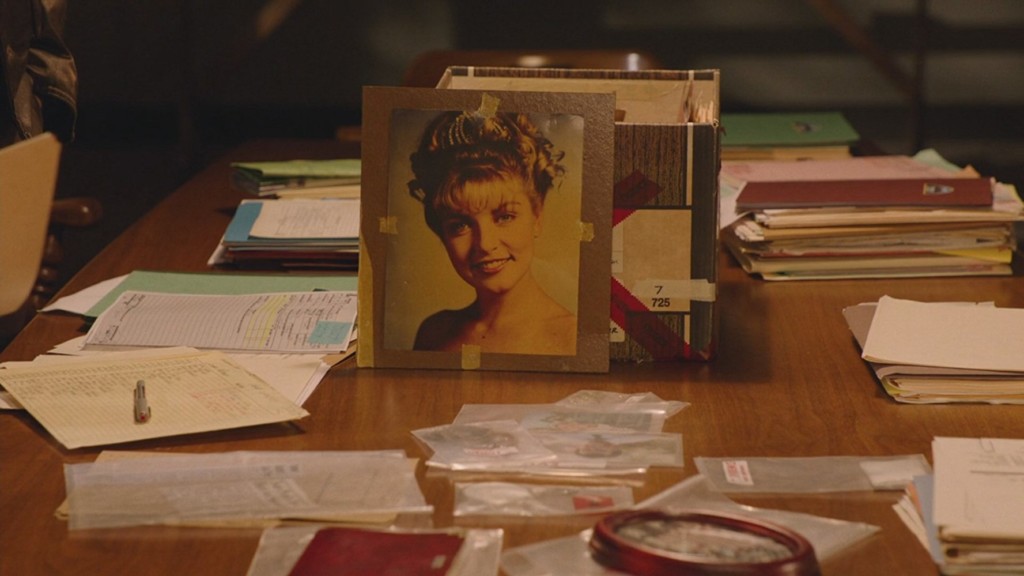 Une chose est certaine, d'un point de vue cinématographique, ces deux flashbacks enterrent tout ce qui nous a été donné de voir depuis le début de l'année ! Jamais l'hybridité n'aura si bien rimée avec radicalité. David Lynch signe l'heure la plus expérimentale qui n'ait jamais été réalisée dans le cadre d'une production destinée à la télévision. D'ailleurs, faut-il continuer à cantonner Twin Peaks: The return au rang des séries télévisées ?
Loin des canons narratifs télévisuels et réceptacle à de multiples expérimentations, cette saison 3 explose les lignes qui délimitaient jusqu'ici les productions destinées au petit écran. Nous ne saurions trop recommander à nos lecteurs de visionner cette saison, et surtout ce huitième épisode, sur un grand écran branché sur un dispositif audio de qualité. Car, tout ici est affaire de sensorialité tant visuelle que sonore.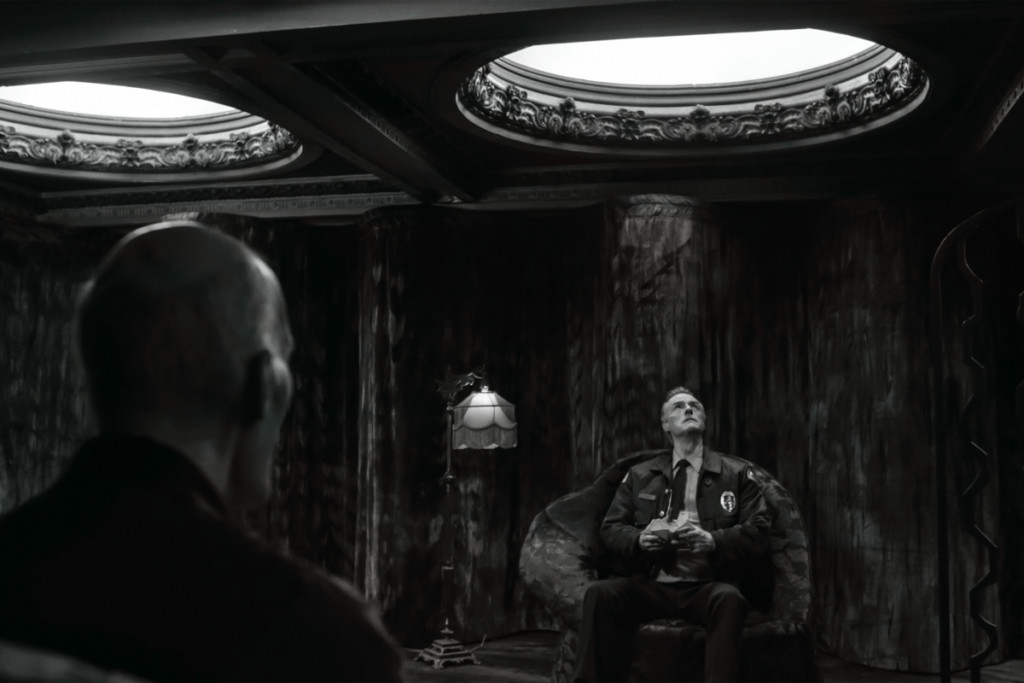 Entre Eraserhead et Dune et sur fond d'une ambiance trouble voisine de celle de Lost highway, chaque séquence relève de la pure création cinématographique. Le visionnage de cette œuvre plastique, de ce sommet d'art impur ne peut laisser indifférent.
Dès lors, la curiosité sans cesse croissante depuis l'épisode 3 laisse définitivement la place à la fascination tant cette heure de grand spectacle rassemble, autour des motifs et obsessions de David Lynch, la quintessence même de son cinéma. Au-delà d'une réalisation extrêmement maitrisée, le cinéaste fait la démonstration d'un colossal travail de post-production tant sur la matière visuelle que sur le média sonore, montage technique compris.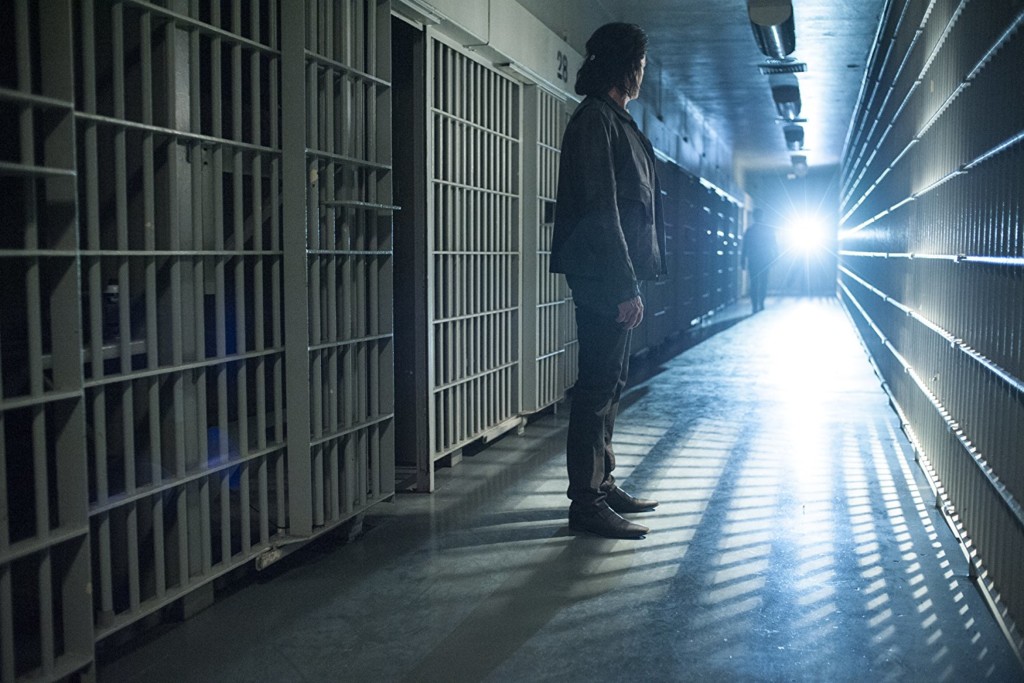 Bien sûr la saison 3 de Twin Peaks ne se résume pas à ce fabuleux huitième épisode qui, d'un point de vue narratif, ajoute une strate supplémentaire aux multiples mystères entretenus par David Lynch et Mark Frost. En fait, cet épisode confirme magistralement l'apparence protéiforme de cette troisième saison. Ainsi, si l'ambiance des deux premières saisons est maintenue car l'enquête policière du FBI sur fond de drame reste le fil directeur du récit primaire, elle est surtout complétée par des atmosphères obtenues par l'exploration de registres inattendus : fantastique, revival, expérimental, gore, film noir. Et les images ornant cet article, dont aucune n'est issue de l'épisode 8, témoignent à elles seules de la variété visuelle offerte.
Les multiples récits forment autant de couches narratives régies par des tonalités, des ambiances et des rythmes propres. Les variations se nichent dans chaque fil narratif. Par exemple, dans l'épisode 6, la subite rupture de l'atmosphère ouatée minutieusement mise en place jusqu'ici vaut pour modèle en matière de gestion de strates rythmiques différenciées.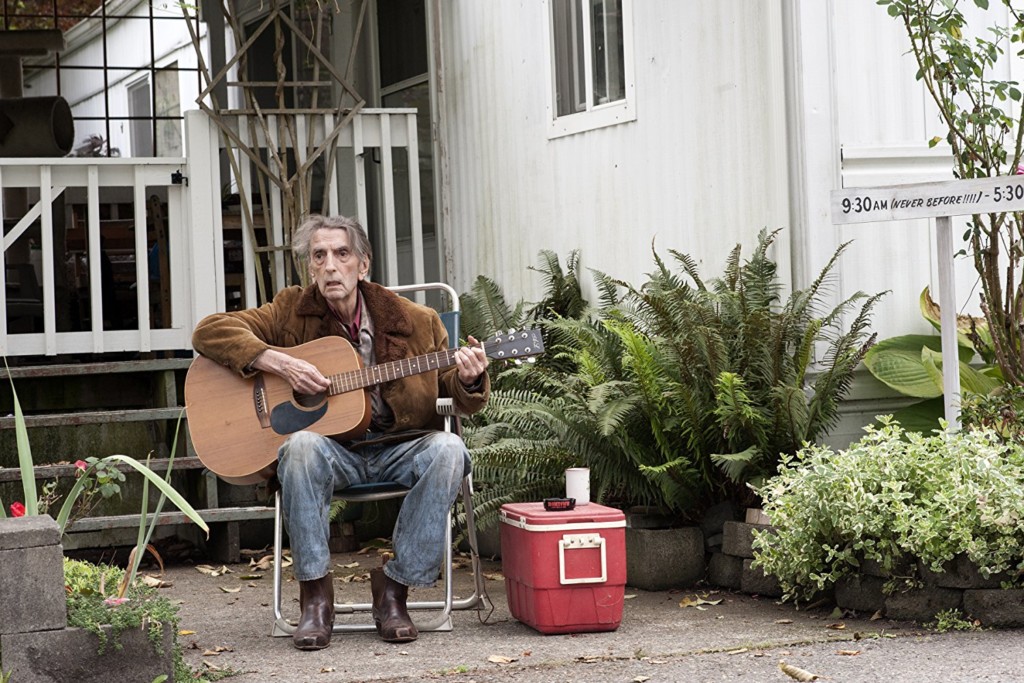 Œuvre composite émaillée de nombreuses scènes cultes et lieu d'expérimentations plastiques, Twin Peaks: The return échafaude des univers très singuliers dans lesquels le spectateur doit accepter de se perdre, sans résistance. L'indocilité, l'étrangeté et le caractère insaisissable confèrent à cette série télévisée des traits propres au cinéma de David Lynch qu'il faut savoir appréhender.
À suivre : Twin Peaks: The return – Du bon usage des pelles dorées
[amazon_link asins='B01GRU59XE,B06ZXZSB8D,B072QDVWLZ,2749928591,B074JV6Y1S,B071ZBJDVN,1509802045,B00YDAKEA4,B005HYBUZI' template='ProductCarousel' store='lemagcinema-21′ marketplace='FR' link_id='01b4ba97-beec-11e7-b3fb-9da4c3bb8d2b']