Last updated on 23 décembre, 2017
Parmi les nombreux super-héros de comics a avoir été adaptés au cinéma, Thor a longtemps fait partie de nos favoris. Sa première apparition en 2011 avait su profiter de la mise en scène de Kenneth Branagh qui était parvenu à retranscrire avec intelligence et sensibilité les principales thématiques de la bande-dessinée. Deux ans plus tard, Thor 2 (Alan Taylor) accusait une certaine baisse de régime, notamment dans sa recherche de conciliation entre fond et forme. C'est dire si on attendait beaucoup du retour du Dieu d'Asgard pour ce Thor : Ragnarok. Notre patience a-t-elle était récompensée ? Le Mag Cinéma vous répond.
Dans un premier temps, Thor : Ragnarok cherche à décaler les perspectives instaurées par le film de Branagh. À la manière d'un palimpseste, cette nouvelle mouture gratte la surface de la peinture originelle pour révéler un nouveau schéma déjouant les attentes du public. L'entreprise aurait pu être intéressante si le réalisateur Taika Waititi n'avait pas adopté une approche distanciée se rapprochant trop souvent d'une attitude parodique.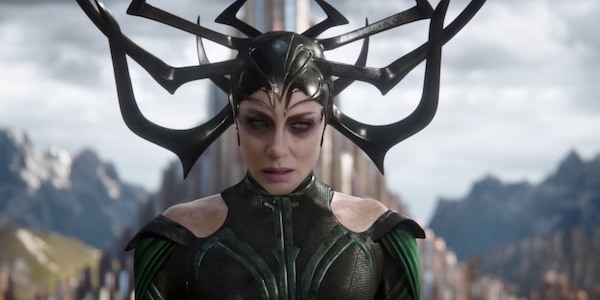 Cette particularité peut sans doute s'expliquer par la personnalité du cinéaste néo-zélandais. Après avoir fait ses preuves sur différentes séries comiques (Flight of the Conchords ; Les Boloss), Waititi s'est fait connaître du grand public avec What We Do in the Shadows (2014), pastiche plutôt réussi des films de vampires. Et c'est justement cet attrait pour la comédie qui dessert le discours de ce nouveau Thor. Alors que Branagh avait appréhendé son sujet avec une certaine honnêteté, Waititi répond trop souvent à la mode du second degré promulguée par la maison Marvel. Si cette stratégie peut parfois s'avérer payante (exemple du diptyque des Gardiens de la galaxie), force est de remarquer que dans le cas de Thor, elle rate trop souvent sa cible. Le film suit ainsi un rythme-double, oscillant entre différents registres (l'heroic fantasy, la science-fiction) sans parvenir à trouver le ton juste.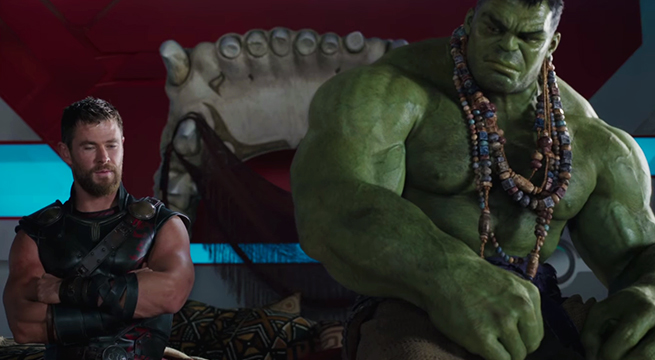 Mais Thor : Ragnarok possède aussi des qualités. Son énergie pop confère aux nouvelles aventures du super-héros l'esprit d'un space opera assez séduisant dans sa forme. Aux effets clip on préférera de loin la présence de séquences d'action parfaitement composées prenant parfois l'allure de véritables enluminures. Il faut par ailleurs féliciter les scénaristes d'avoir su intégrer dans leur récit le personnage de Hulk, figure super-héroïque ô combien intéressante que l'on croyait désormais réduit à son statut de membre des Avengers. Pour ces évidentes réussites, Thor : Ragnarok mérite d'être découvert (sur grand écran).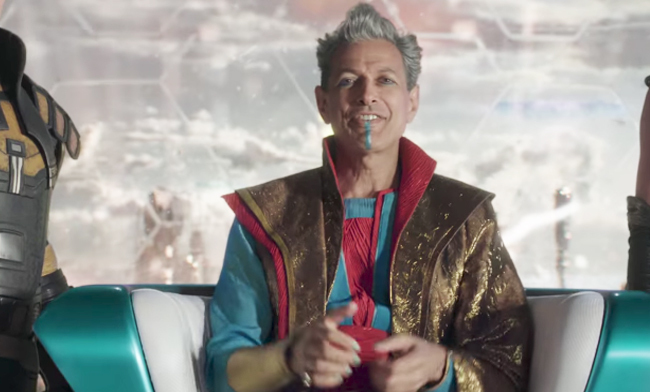 Un mot encore sur le casting. Si Chris Hemsworth reste fidèle à lui-même, Jeff Goldblum excelle en histrion intergalactique. Quant à Cate Blanchett, son rôle de méchant lui permet d'approfondir sa persona marquée par l'expression théâtrale et une attitude aristocratique. On regrettera néanmoins que son talent soit limité à un registre monochromatique correspondant à la personnalité sans fond de son personnage (qui aurait mérité un bien meilleur traitement).