Last updated on 6 juillet, 2015
L'épopée de Menahem Golan et Yoram Globus, deux cousins d'origine israélienne en quête du rêve américain, qui ont révolutionné Hollywood en produisant plus de 300 films sous la bannière de la société indépendante Cannon Films.
Ce documentaire intimiste explore la relation complexe entre ces deux personnalités opposées et pourtant complémentaires, de leur ascension à leur inévitable séparation.
Leurs noms ne vous évoquent probablement pas grand chose, mais bien malgré vous si vous êtes cinéphiles, et bien heureusement si vous êtes nanarophiles, vous avez du voir l'un de leurs 300 films. L'épopée des deux cousins relève à la fois du conte de fées et de l'improbable. Baser son succès sur le culot, vendre sans relâche même l'invendable, toujours rester sûr et fier de soi, ne surtout pas craindre le ridicule, croire en soi, avancer contre vents et marées, toujours avancer, voilà la recette qui les a propulsé à la tête d'un empire, d'une boîte de production.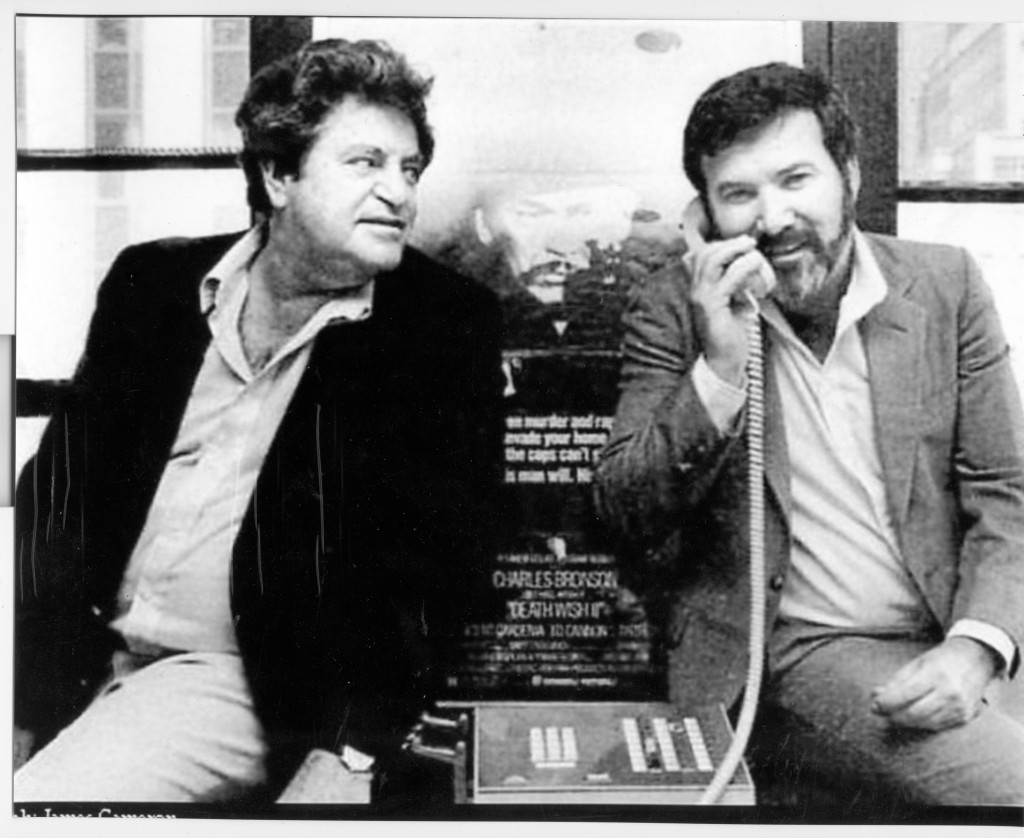 On leur doit l'ensemble des chefs d'oeuvre de Jean-Claude Van Damme,  un nombre non négligeable de films à 2 francs six sous, où le héros justicier se nomme tour à tour Charles Bronson,  Chuck Norris, Sylvester Stallone, mais aussi, et le paradoxe est formidable,  des œuvres très exigeantes, des projets hors sentiers (financiers) battus,  tels Le Roi Lear, de Jean-Luc Godard, ou encore Othello de Zeffirelli. La liste est très longue, de Superman 4 à Emmanuelle 4 en passant par Pirates de Roman Polanski, vous y trouverez le pire assurément, mais aussi probablement des films que vous appréciez pour une raison bonne ou mauvaise…
The go-go boys est un documentaire qui s'amuse de leur épopée,  retrace leur ascension arrogante de leurs débuts en Israël à leur starisation clinquante au festival de Cannes, puis le retour à une réalité plus cruelle.
Leur vie (et leurs personnalités) n'est pas sans rappeler La vérité si je mens, nous sommes en compagnie de deux marchands de tapis caricaturaux, très complémentaires.
Si le documentaire n'est pas un objet filmique de premier choix, si sa construction ne brille pas de mille éclats, le simple sujet est divertissant, et on prend plaisir à voir qu'une certaine forme d'amateurisme ait pu triompher de l'industrie d'Hollywood, que David ait pu vaincre Goliath là où on ne l'attendait pas.
De surcroît, l'actualité a depuis rattrapé la réalisatrice de the Go-Go boys, puisque Menahem Golan est décédé le 8 août 2014 à Jaffa, et le film a de fait valeur d'hommage.