Last updated on 29 janvier, 2017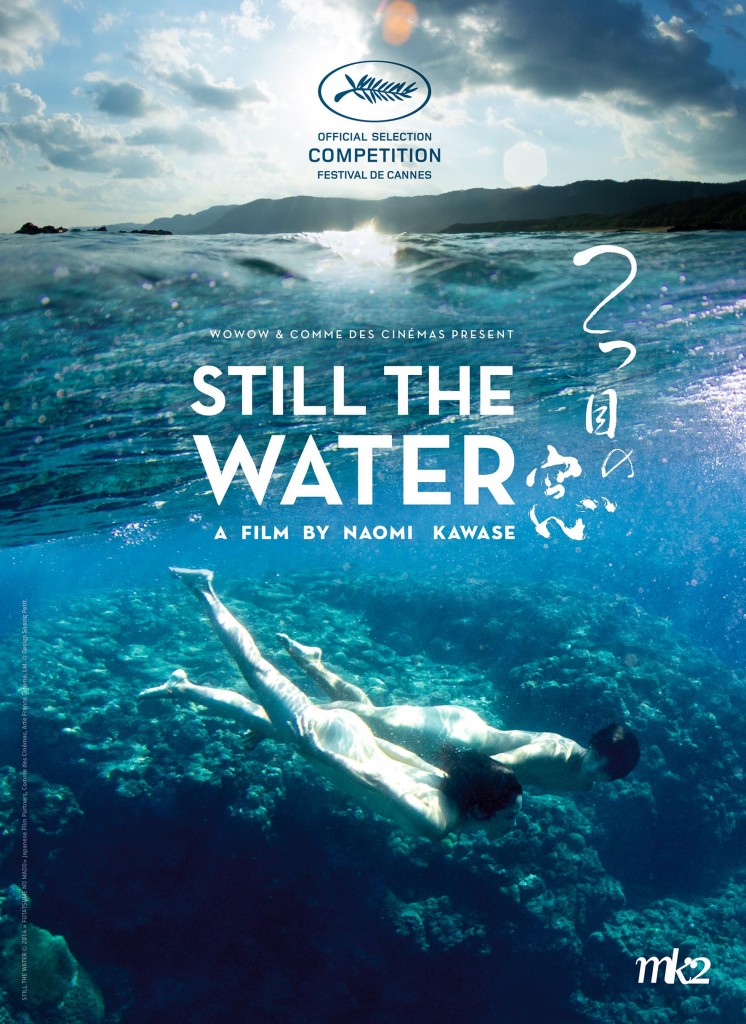 Sur l¹île d'Amami, les habitants vivent en harmonie avec la nature, ils pensent qu'un dieu habite chaque arbre, chaque pierre et chaque plante. Un soir d'été, Kaito, découvre le corps d¹un homme flottant dans la mer, sa jeune amie Kyoko va l'aider à percer ce mystère. Ensemble, ils apprennent à devenir adulte et découvrent les cycles de la vie, de la mort et de l'amour…
Naomi Kawase poursuit son oeuvre faite de naturalisme, de réflexion autour de la vie. Un peu comme les Dardenne ces derniers temps, probablement pour répondre à des critiques ou pour chercher à surprendre, elle cherche à se mettre en danger et à proposer une variante de son cinéma usuel, dont il émane une poésie naturelle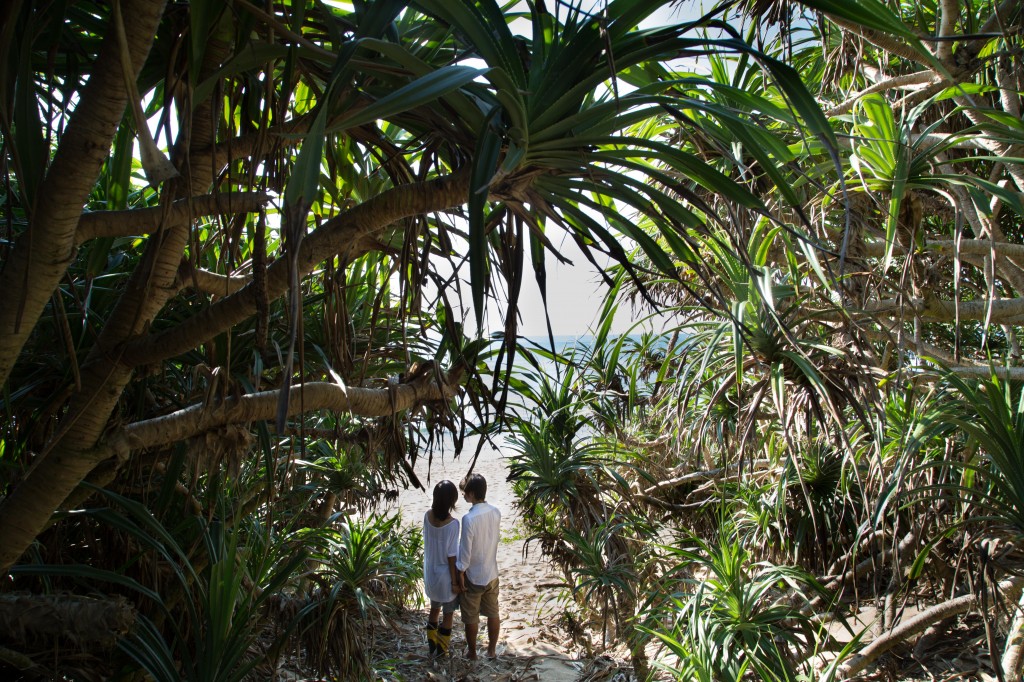 Naomi Kawase est une habituée du festival de Cannes. Elle y présente régulièrement ses films, qui y font en général leur petit effet, et en 2013 la réalisatrice japonaise y était même membre du jury, aux côtés de Nicole Kidman notamment, sous la présidence de Steven Spielberg.
En 2014, elle y présente donc son nouveau film, Still the water, dont nous attendions non pas exactement monts et merveilles, mais au moins une lueur, une sensibilité, une couleur, un voyage. Et notre jugement n'est pas ici totalement neutre: dans une sélection très austère à Cannes en 2011, Hanezu l'esprit des montagnes, son précédent film,  était un petit coin de verdure, une promenade biologique vivifiante, quelques grammes de sensible dans un monde âpre. Poésie des images, des mots, de la faune et de la flore.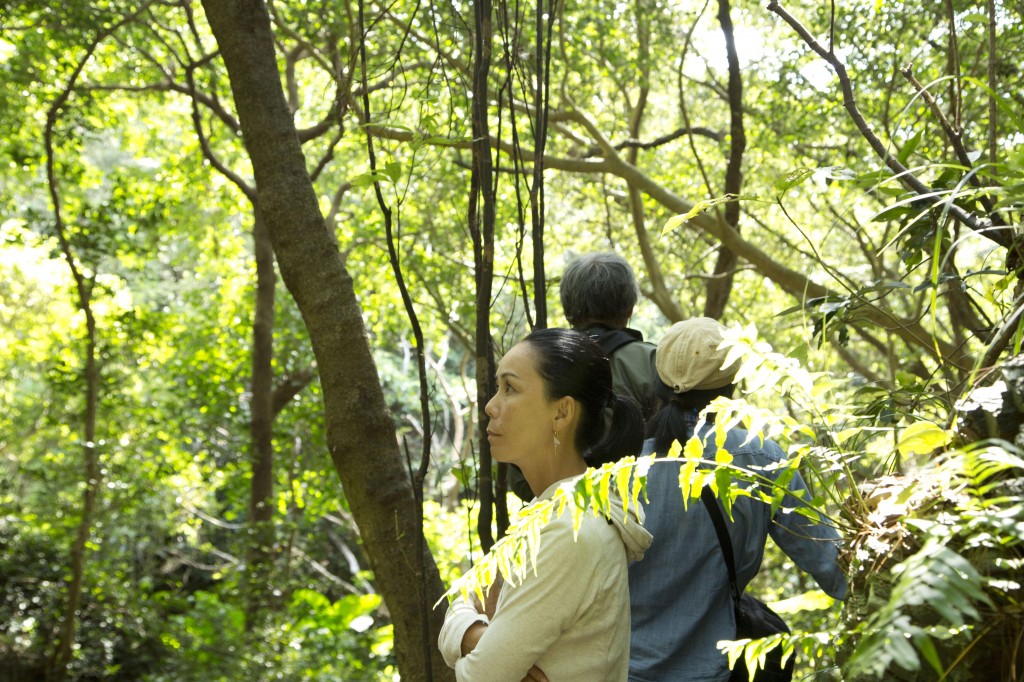 Comme nombre de critiques, nous attendions donc Naomi Kawase au tournant, curieux et impatients donc. Et effectivement, Still the water, offre une variation importante.
La nouveauté est l'existence d'une véritable trame, d'une intrigue, qui sera ceci-dit, et de façon déroutante, rapidement mise de côté.
La forme et le fond se veulent résolument orientaux, asiatiques. La nature est reine sur l'Ile d'Anami, mais Kawase choisit cette fois-ci de la confronter au surnaturel, à la légende que la nature inspire, aux superstitions qui s'en suivent. Elle s'intéresse à apporter un fond plus dense, à reposer sur des impressions et des sensations, et à apporter un aspect psychologique, sur fond de mystère. L'ellipse est de mise, l'intention très ambitieuse, mais aussi délicate.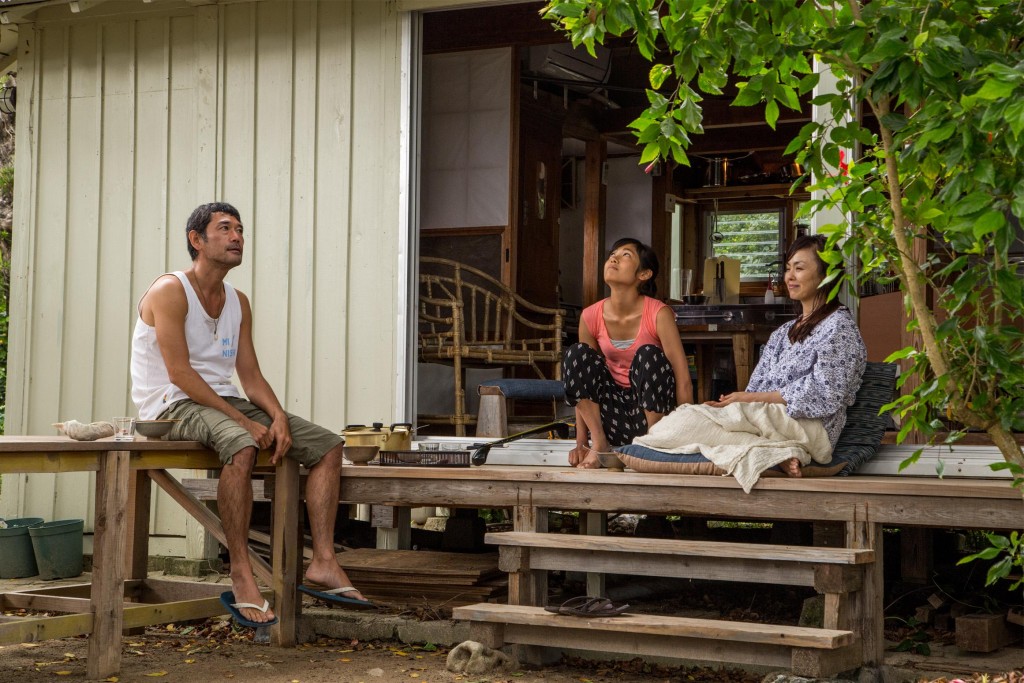 En s'attaquant à un style et à un genre qui ne lui est pas aussi personnel mais qui emprunte plus à un inconscient collectif, voire à des univers d'autres réalisateurs asiatiques  (Kim ki duk, Apichatpong Weerasethakul) , Kawase nous semble parfois s'égarer, se heurter à des contraintes qui ne servent pas son oeuvre, au contraire, qui tendent à masquer ce en quoi elle excelle.
La lenteur, la langueur, si nécessaires à la contemplation, si justes quand il s'agit d'imprégner, d'immerger s'avèrent plus encombrantes dans une intrigue policière.
En première impression, nous voyons une oeuvre qui perd en poésie et qui semble manquer son but de rajouter une matière scénaristique. Mais avec un peu de recul, le mystère entretenu, les paraboles utilisées, les symboles, les non dits, voire les ellipses, une étrange impression d'avoir vu une oeuvre somme toute singulière se fait plus prégnante. On peut penser à Sous le sable d'Ozon par exemple.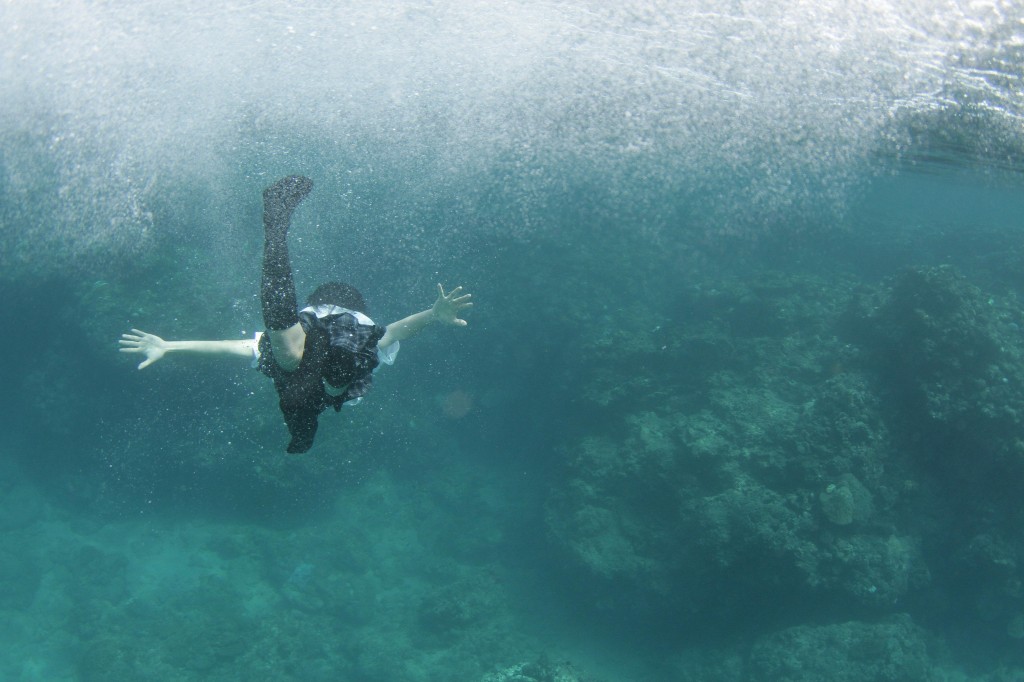 Ce ne peut être un chef d'oeuvre, assurément, cette impression serait plus unanime, plus évidente. Au sein de notre rédaction, les avis divergent. Sur quelle impression restée, celle de déjà-vu, commandée par une approche comparative, ou celle plus objective que l'on ressentirait si notre regard était vierge de toute oeuvre semblable ?
A chacun de se faire sa propre opinion dirons-nous …