Last updated on 9 septembre, 2017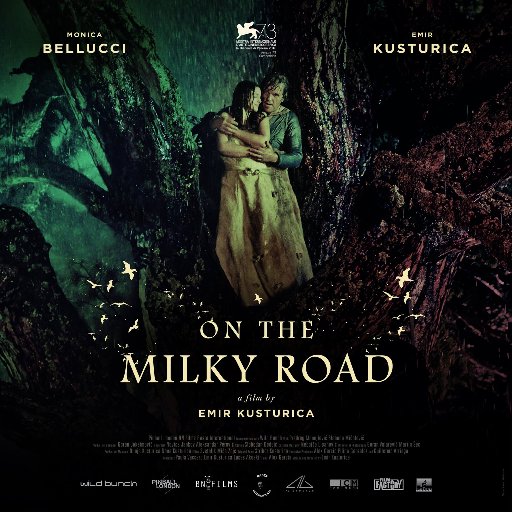 Neuf ans après son documentaire consacré à la star du football argentin, Diego Maradona (Maradona by Kusturica), et cinq ans après sa participation au film collectif Words with Gods, Emir Kusturica retourne à la fiction, seul derrière la caméra. Du côté de la presse, la réception de On the Milky Road n'a pas été fameuse, une tendance quasi-unanime qui risque d'influer sur la popularité du film en salles. N'hésitons donc pas à briser le consensus en déclarant qu'au Mag Cinéma, nous avons été plutôt séduits par la mise en scène du réalisateur serbe, et on va vous expliquer pourquoi.
Mouvement(s)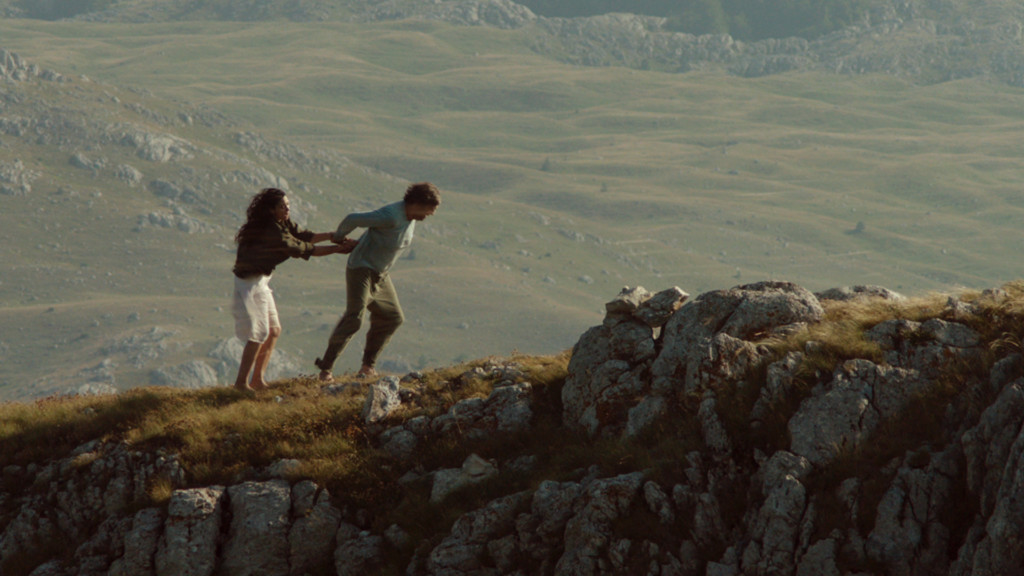 En pleine guerre des Balkans, Kosta (Emir Kusturica) est livreur de lait. Alors que la Yougoslavie se déchire, l'homme réitère imperturbablement son trajet entre le front et la petite ferme où l'attend amoureusement l'exubérante Milena (Sloboda Micalovic). L'arrivée inattendue d'une réfugiée italienne (Monica Bellucci) va lui rappeler l'homme qu'il était avant, avant le conflit et avant la mort, avant les explosions et le sang.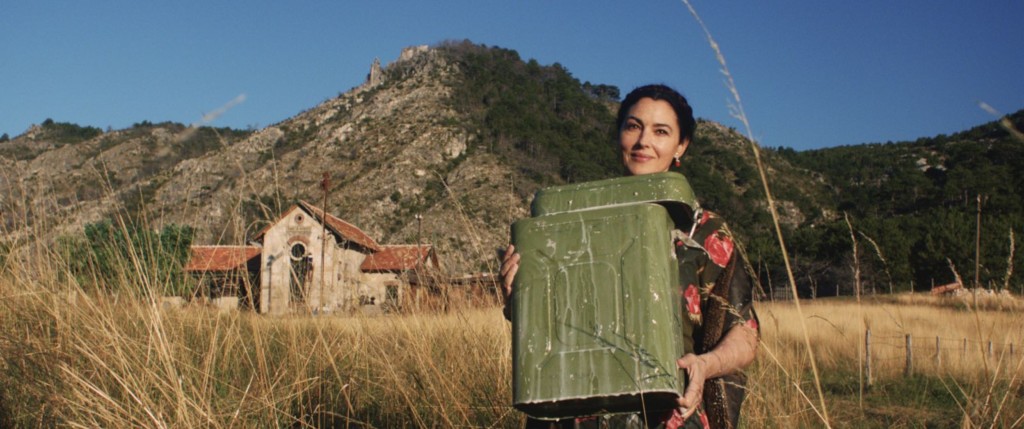 Kosta navigue entre deux mondes, celui de la violence et de la guerre et celui d'une affection bientôt transformée en amour. Lorsque le premier empiétera sur le second, les deux amants seront obligés à la fuite. Leur escapade, rythmée par le bruit des balles, des mitraillettes, ne sera faite que de mouvement(s). Chez Kusturica, le sentiment amoureux conjugue dans un même élan la joie et la tristesse, le bonheur et sa fin. Cet art du paradoxe et de l'oxymore, le réalisateur le cultive avec un talent certain. Tacheté du sang du cochon, le blanc des oies ne perd rien de sa grandeur, tandis que l'étreinte mortelle du serpent apparaît comme un geste de sauvegarde et de survivance. Moyen de raccorder le récit sentimental à celui de la grande Histoire, la métaphore animalière prend une tournure critique ciblant l'innommable d'un conflit qui dépasse tout contexte national (la guerre des Balkans pouvant faire écho à nos contemporaines luttes intestines).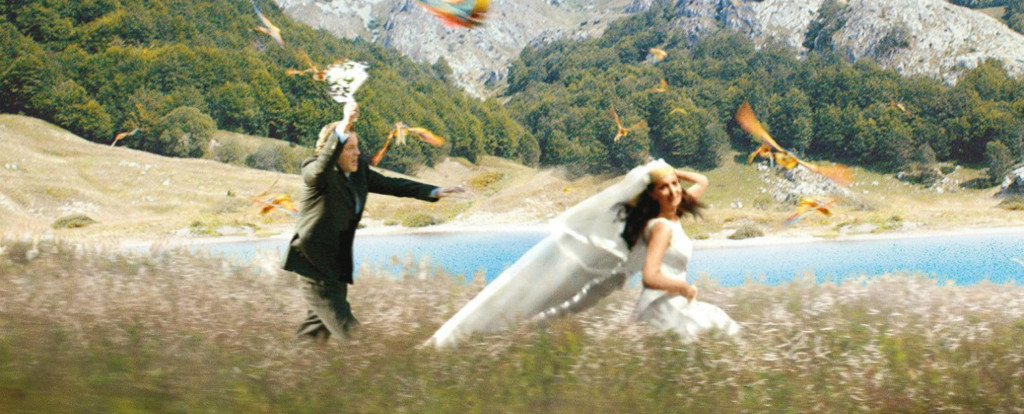 Cinéaste du Tragique, Kusturica se moque du destin sans en renier le caractère inéluctable. Et il est aujourd'hui le seul, nous semble-t-il, à continuer à creuser la voie d'un surréalisme cinématographique. Alors, forcément, la symbolique bat son plein. De l'horloge récalcitrante aux femmes volantes, son cinéma s'épanouit dans la poésie de l'absurde ; et le réalisateur devenu acteur d'exceller dans la composition d'un personnage dont l'insolente placidité rappelera celle du burlesque Buster Keaton.
Épure

Pour nos confrères de la revue Positif, On the Milky Road signalerait de la part du réalisateur « une volonté désespérée de retour en arrière » qui empêcherait toute possibilité de « renouvellement » (cf. Positif, n°677-678, juillet-août 2017). Quoique sensée, la critique semble être passée à côté d'un des principaux apports du film. Car, au-delà de tout renouvellement, On the Milky Road semble bien plutôt viser l'épure. En cela, le dernier long métrage de Kusturica se rattache à sa filmographie, un peu comme L'Argent (1983) pouvait le faire chez Bresson. Retour des motifs, des tendances et des forces à l'oeuvre depuis ses débuts, mais comme déchargées du trop-plein des précédents opus. À la théâtralité baroque de Chat noir, chat blanc (1998) répond un retour aux fondamentaux du cadre. Kusturica compose avec soin ses plans, jouant avec la profondeur de champ ou la différence des focales pour asseoir l'autorité d'un regard éminemment sensible.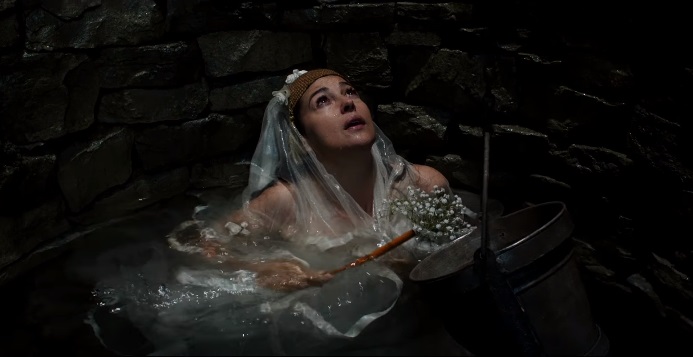 La menace provient justement de l'excès et de son asphyxie consubstantielle. C'est un espace contaminé par les mines ou un filet de poissonniers venu capturer le corps de la fugitive. Le cinéaste a donc favorisé l'essentiel que l'on retrouve à travers sa relecture magistrale des quatre éléments : l'eau et ces magnifiques séquences aquatiques, l'air et cette obsession pour les vues aériennes, le feu conduisant la dichotomie entre la puissance de la Nature (les éclairs) et l'imbécilité des soldats (les lance-flammes), et la terre à travers cette séquence finale voyant Kosta édifier un mausolée géant pour sa bien-aimée. La référence au cinéma de Tarkovski ne serait pas ici dénuée de sens, le réalisateur serbe semblant progressivement s'orienter vers une certaine conception animiste du monde et de son rapport à l'Homme.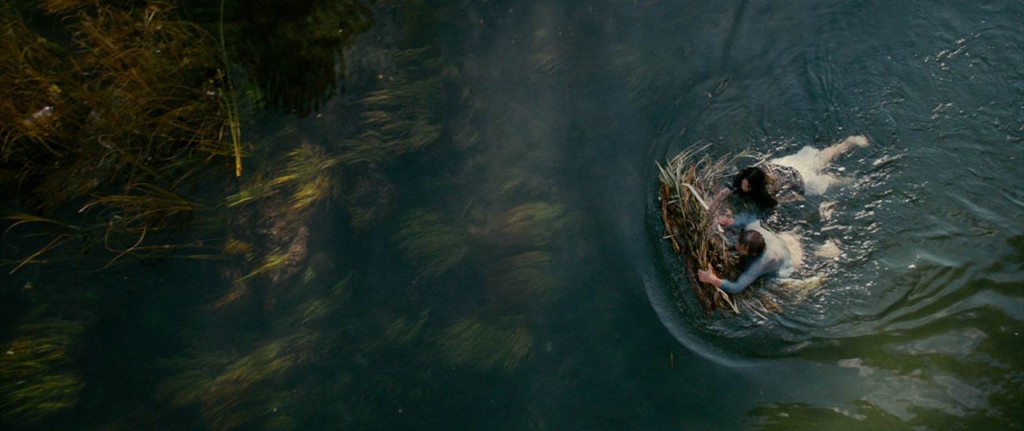 Pour Kusturica le retour à une certaine simplicité semble donc être devenue nécessaire, sans permettre pour autant à celle-ci d'entraver la singularité de son lyrisme audiovisuel. Et, force est de constater, que ce projet a bel et bien abouti, faisant de On the Milky Road une franche réussite.
Si durant l'été, l'envie vous prend de découvrir plus à fond les beaux paysages filmés par Kusturica, nous vous invitons à vous plonger dans la lecture de l'excellent Croatie, Bosnie-Herzégovine, Serbie mises en scène de Matthieu Dhennin (déjà auteur de l'excellent Lexique subjectif d'Emir Kusturica) publié en 2016 chez Espaces&Signes.[amazon_link asins='B01BWGEVTG' template='ProductCarousel' store='lemagcinema-21′ marketplace='FR' link_id='c64cda83-682a-11e7-b3d1-5b44aa3396ba']