Last updated on 2 mars, 2014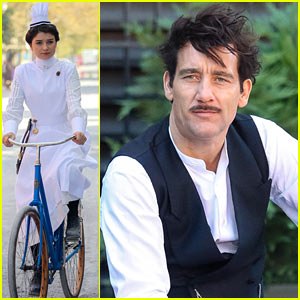 Steven Soderbergh reprend  déjà du service, à la grande joie de beaucoup dont nous sommes,! Il signe en effet la réalisation de 10 épisodes d'une série Télé intitulée THE KNICK.
Lors du dernier Festival de Cannes, le très prolifique réalisateur américain, avait laissé entendre qu'il entamait un break avec la cinéma, sans préciser s'il s'agissait d'une retraite définitive, ou d'une simple coupure temporaire.
Cette annonce était probablement liée à ses projets de série TV.
THE KNICK sera diffusé sur la chaîne Cinemax. A l'affiche, on retrouve Clive Owen. La série conte les pérégrinations et vicissitudes du  personnel du Knickerboxer Hospital de New York au début du XXe siècle, et s'intéresse au plus prêt au progrès de la médecine.
Voici le teaser de la série de Steven Soderbergh !