Last updated on 27 novembre, 2014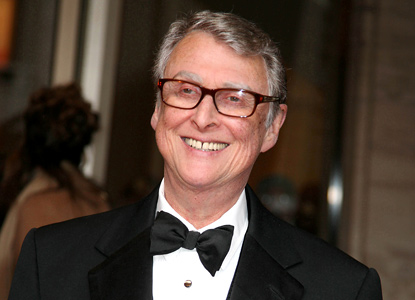 Le réalisateur américain Mike Nichols, auteur de Qui a peur de Virginia Woolf ou Le Lauréat, où il dirigeait Dustin Hoffman, est mort d'une crise cardiaque à l'âge de 83 ans ce jeudi, a annoncé la chaîne de télévision ABC News.
Parmi ses autres succès à l'écran on peut citer, Ce qu'on dit charnel, La Brûlure, Biloxi Blues, Working Girl, A propos d'Henri, et plus récemment Closer et La Guerre selon Charlie Winston.
Mike Nichols prend des cours en 1954 à l'Actors Studio. Après une carrière acteur puis de metteur en scène de théâtre, il est approché par la Warner pour adapter au cinéma la pièce d'Edward Albee, Who's afraid of Virginia Woolf ? avec le couple Elisabeth Taylor et Richard Burton. Le film est nommé pour de nombreux oscars et Nichols enchaîne avec le Lauréat . Le film est notamment célèbre pour la bande originale de Simon and Garfunkel avec le tube Mrs. Robinson.
Les années 70 lui seront plus délicates. Des films comme Catch 22 et Le Jour du Dauphin qui ne recevront qu'un accueil modeste.
Dans les années 80, sa carrière est relancée avec plusieurs succès La Brûlure et Le Mystère Silkwood avec Meryl Streep ou encore  Working Girl avec Melanie Griffith et Harrison Ford.
Par la suite, il passera par le drame (À propos d'Henry toujours avec Harrison Ford) , la satire politique (Primary Colors, La Guerre selon Charlie Wilson), le fantastique (Wolf avec Jack Nicholson) mais aussi la comédie (The Birdcage avec Robin Williams, remake de La Cage aux Folles).