Notice
: Array to string conversion in
/home/lemagcin/www/wp/wp-content/plugins/tiled-gallery-carousel-without-jetpack/jetpack-carousel.php
on line
261
Notice
: Array to string conversion in
/home/lemagcin/www/wp/wp-content/plugins/tiled-gallery-carousel-without-jetpack/jetpack-carousel.php
on line
261
Notice
: Array to string conversion in
/home/lemagcin/www/wp/wp-content/plugins/tiled-gallery-carousel-without-jetpack/jetpack-carousel.php
on line
261
Notice
: Array to string conversion in
/home/lemagcin/www/wp/wp-content/plugins/tiled-gallery-carousel-without-jetpack/jetpack-carousel.php
on line
261
Notice
: Array to string conversion in
/home/lemagcin/www/wp/wp-content/plugins/tiled-gallery-carousel-without-jetpack/jetpack-carousel.php
on line
261
Notice
: Array to string conversion in
/home/lemagcin/www/wp/wp-content/plugins/tiled-gallery-carousel-without-jetpack/jetpack-carousel.php
on line
261
Notice
: Array to string conversion in
/home/lemagcin/www/wp/wp-content/plugins/tiled-gallery-carousel-without-jetpack/jetpack-carousel.php
on line
261
Notice
: Array to string conversion in
/home/lemagcin/www/wp/wp-content/plugins/tiled-gallery-carousel-without-jetpack/jetpack-carousel.php
on line
261
Notice
: Array to string conversion in
/home/lemagcin/www/wp/wp-content/plugins/tiled-gallery-carousel-without-jetpack/jetpack-carousel.php
on line
261
Notice
: Array to string conversion in
/home/lemagcin/www/wp/wp-content/plugins/tiled-gallery-carousel-without-jetpack/jetpack-carousel.php
on line
261
Notice
: Array to string conversion in
/home/lemagcin/www/wp/wp-content/plugins/tiled-gallery-carousel-without-jetpack/jetpack-carousel.php
on line
261
Notice
: Array to string conversion in
/home/lemagcin/www/wp/wp-content/plugins/tiled-gallery-carousel-without-jetpack/jetpack-carousel.php
on line
261
Notice
: Array to string conversion in
/home/lemagcin/www/wp/wp-content/plugins/tiled-gallery-carousel-without-jetpack/jetpack-carousel.php
on line
261
Notice
: Array to string conversion in
/home/lemagcin/www/wp/wp-content/plugins/tiled-gallery-carousel-without-jetpack/jetpack-carousel.php
on line
261
Notice
: Array to string conversion in
/home/lemagcin/www/wp/wp-content/plugins/tiled-gallery-carousel-without-jetpack/jetpack-carousel.php
on line
261
Notice
: Array to string conversion in
/home/lemagcin/www/wp/wp-content/plugins/tiled-gallery-carousel-without-jetpack/jetpack-carousel.php
on line
261
Notice
: Array to string conversion in
/home/lemagcin/www/wp/wp-content/plugins/tiled-gallery-carousel-without-jetpack/jetpack-carousel.php
on line
261
Notice
: Array to string conversion in
/home/lemagcin/www/wp/wp-content/plugins/tiled-gallery-carousel-without-jetpack/jetpack-carousel.php
on line
261
Notice
: Array to string conversion in
/home/lemagcin/www/wp/wp-content/plugins/tiled-gallery-carousel-without-jetpack/jetpack-carousel.php
on line
261
Notice
: Array to string conversion in
/home/lemagcin/www/wp/wp-content/plugins/tiled-gallery-carousel-without-jetpack/jetpack-carousel.php
on line
261
Notice
: Array to string conversion in
/home/lemagcin/www/wp/wp-content/plugins/tiled-gallery-carousel-without-jetpack/jetpack-carousel.php
on line
261
Notice
: Array to string conversion in
/home/lemagcin/www/wp/wp-content/plugins/tiled-gallery-carousel-without-jetpack/jetpack-carousel.php
on line
261
Notice
: Array to string conversion in
/home/lemagcin/www/wp/wp-content/plugins/tiled-gallery-carousel-without-jetpack/jetpack-carousel.php
on line
261
Notice
: Array to string conversion in
/home/lemagcin/www/wp/wp-content/plugins/tiled-gallery-carousel-without-jetpack/jetpack-carousel.php
on line
261
Notice
: Array to string conversion in
/home/lemagcin/www/wp/wp-content/plugins/tiled-gallery-carousel-without-jetpack/jetpack-carousel.php
on line
261
Notice
: Array to string conversion in
/home/lemagcin/www/wp/wp-content/plugins/tiled-gallery-carousel-without-jetpack/jetpack-carousel.php
on line
261
Notice
: Array to string conversion in
/home/lemagcin/www/wp/wp-content/plugins/tiled-gallery-carousel-without-jetpack/jetpack-carousel.php
on line
261
Notice
: Array to string conversion in
/home/lemagcin/www/wp/wp-content/plugins/tiled-gallery-carousel-without-jetpack/jetpack-carousel.php
on line
261
Notice
: Array to string conversion in
/home/lemagcin/www/wp/wp-content/plugins/tiled-gallery-carousel-without-jetpack/jetpack-carousel.php
on line
261
Notice
: Array to string conversion in
/home/lemagcin/www/wp/wp-content/plugins/tiled-gallery-carousel-without-jetpack/jetpack-carousel.php
on line
261
Notice
: Array to string conversion in
/home/lemagcin/www/wp/wp-content/plugins/tiled-gallery-carousel-without-jetpack/jetpack-carousel.php
on line
261
Notice
: Array to string conversion in
/home/lemagcin/www/wp/wp-content/plugins/tiled-gallery-carousel-without-jetpack/jetpack-carousel.php
on line
261
Notice
: Array to string conversion in
/home/lemagcin/www/wp/wp-content/plugins/tiled-gallery-carousel-without-jetpack/jetpack-carousel.php
on line
261
Notice
: Array to string conversion in
/home/lemagcin/www/wp/wp-content/plugins/tiled-gallery-carousel-without-jetpack/jetpack-carousel.php
on line
261
Notice
: Array to string conversion in
/home/lemagcin/www/wp/wp-content/plugins/tiled-gallery-carousel-without-jetpack/jetpack-carousel.php
on line
261
Notice
: Array to string conversion in
/home/lemagcin/www/wp/wp-content/plugins/tiled-gallery-carousel-without-jetpack/jetpack-carousel.php
on line
261
Notice
: Array to string conversion in
/home/lemagcin/www/wp/wp-content/plugins/tiled-gallery-carousel-without-jetpack/jetpack-carousel.php
on line
261
Notice
: Array to string conversion in
/home/lemagcin/www/wp/wp-content/plugins/tiled-gallery-carousel-without-jetpack/jetpack-carousel.php
on line
261
Notice
: Array to string conversion in
/home/lemagcin/www/wp/wp-content/plugins/tiled-gallery-carousel-without-jetpack/jetpack-carousel.php
on line
261
Notice
: Array to string conversion in
/home/lemagcin/www/wp/wp-content/plugins/tiled-gallery-carousel-without-jetpack/jetpack-carousel.php
on line
261
Notice
: Array to string conversion in
/home/lemagcin/www/wp/wp-content/plugins/tiled-gallery-carousel-without-jetpack/jetpack-carousel.php
on line
261
Notice
: Array to string conversion in
/home/lemagcin/www/wp/wp-content/plugins/tiled-gallery-carousel-without-jetpack/jetpack-carousel.php
on line
261
Notice
: Array to string conversion in
/home/lemagcin/www/wp/wp-content/plugins/tiled-gallery-carousel-without-jetpack/jetpack-carousel.php
on line
261
Notice
: Array to string conversion in
/home/lemagcin/www/wp/wp-content/plugins/tiled-gallery-carousel-without-jetpack/jetpack-carousel.php
on line
261
Notice
: Array to string conversion in
/home/lemagcin/www/wp/wp-content/plugins/tiled-gallery-carousel-without-jetpack/jetpack-carousel.php
on line
261
Notice
: Array to string conversion in
/home/lemagcin/www/wp/wp-content/plugins/tiled-gallery-carousel-without-jetpack/jetpack-carousel.php
on line
261
Notice
: Array to string conversion in
/home/lemagcin/www/wp/wp-content/plugins/tiled-gallery-carousel-without-jetpack/jetpack-carousel.php
on line
261
Notice
: Array to string conversion in
/home/lemagcin/www/wp/wp-content/plugins/tiled-gallery-carousel-without-jetpack/jetpack-carousel.php
on line
261
Notice
: Array to string conversion in
/home/lemagcin/www/wp/wp-content/plugins/tiled-gallery-carousel-without-jetpack/jetpack-carousel.php
on line
261
Notice
: Array to string conversion in
/home/lemagcin/www/wp/wp-content/plugins/tiled-gallery-carousel-without-jetpack/jetpack-carousel.php
on line
261
Notice
: Array to string conversion in
/home/lemagcin/www/wp/wp-content/plugins/tiled-gallery-carousel-without-jetpack/jetpack-carousel.php
on line
261
Notice
: Array to string conversion in
/home/lemagcin/www/wp/wp-content/plugins/tiled-gallery-carousel-without-jetpack/jetpack-carousel.php
on line
261
Notice
: Array to string conversion in
/home/lemagcin/www/wp/wp-content/plugins/tiled-gallery-carousel-without-jetpack/jetpack-carousel.php
on line
261
Notice
: Array to string conversion in
/home/lemagcin/www/wp/wp-content/plugins/tiled-gallery-carousel-without-jetpack/jetpack-carousel.php
on line
261
Notice
: Array to string conversion in
/home/lemagcin/www/wp/wp-content/plugins/tiled-gallery-carousel-without-jetpack/jetpack-carousel.php
on line
261
Notice
: Array to string conversion in
/home/lemagcin/www/wp/wp-content/plugins/tiled-gallery-carousel-without-jetpack/jetpack-carousel.php
on line
261
Notice
: Array to string conversion in
/home/lemagcin/www/wp/wp-content/plugins/tiled-gallery-carousel-without-jetpack/jetpack-carousel.php
on line
261
Notice
: Array to string conversion in
/home/lemagcin/www/wp/wp-content/plugins/tiled-gallery-carousel-without-jetpack/jetpack-carousel.php
on line
261
Notice
: Array to string conversion in
/home/lemagcin/www/wp/wp-content/plugins/tiled-gallery-carousel-without-jetpack/jetpack-carousel.php
on line
261
Notice
: Array to string conversion in
/home/lemagcin/www/wp/wp-content/plugins/tiled-gallery-carousel-without-jetpack/jetpack-carousel.php
on line
261
Notice
: Array to string conversion in
/home/lemagcin/www/wp/wp-content/plugins/tiled-gallery-carousel-without-jetpack/jetpack-carousel.php
on line
261
Notice
: Array to string conversion in
/home/lemagcin/www/wp/wp-content/plugins/tiled-gallery-carousel-without-jetpack/jetpack-carousel.php
on line
261
Notice
: Array to string conversion in
/home/lemagcin/www/wp/wp-content/plugins/tiled-gallery-carousel-without-jetpack/jetpack-carousel.php
on line
261
Notice
: Array to string conversion in
/home/lemagcin/www/wp/wp-content/plugins/tiled-gallery-carousel-without-jetpack/jetpack-carousel.php
on line
261
Notice
: Array to string conversion in
/home/lemagcin/www/wp/wp-content/plugins/tiled-gallery-carousel-without-jetpack/jetpack-carousel.php
on line
261
Notice
: Array to string conversion in
/home/lemagcin/www/wp/wp-content/plugins/tiled-gallery-carousel-without-jetpack/jetpack-carousel.php
on line
261
Notice
: Array to string conversion in
/home/lemagcin/www/wp/wp-content/plugins/tiled-gallery-carousel-without-jetpack/jetpack-carousel.php
on line
261
Notice
: Array to string conversion in
/home/lemagcin/www/wp/wp-content/plugins/tiled-gallery-carousel-without-jetpack/jetpack-carousel.php
on line
261
Notice
: Array to string conversion in
/home/lemagcin/www/wp/wp-content/plugins/tiled-gallery-carousel-without-jetpack/jetpack-carousel.php
on line
261
Notice
: Array to string conversion in
/home/lemagcin/www/wp/wp-content/plugins/tiled-gallery-carousel-without-jetpack/jetpack-carousel.php
on line
261
Notice
: Array to string conversion in
/home/lemagcin/www/wp/wp-content/plugins/tiled-gallery-carousel-without-jetpack/jetpack-carousel.php
on line
261
Notice
: Array to string conversion in
/home/lemagcin/www/wp/wp-content/plugins/tiled-gallery-carousel-without-jetpack/jetpack-carousel.php
on line
261
Notice
: Array to string conversion in
/home/lemagcin/www/wp/wp-content/plugins/tiled-gallery-carousel-without-jetpack/jetpack-carousel.php
on line
261
L'annonce de la sélection officielle du festival de Cannes 2016 a été faite le 14 Avril. Alors que nous nous risquions à quelques pronostics, l'annonce nous a, avouons-le, pas parfaitement satisfait de ce point de vue là. Mais faisons confiance à Thierry Frémaux qui a répété, puisque le reproche lui est souvent adressé, que la présence d'un réalisateur à Cannes n'est justifié que par l'affect par rapport à un film, et non par rapport à une renommée ou à tout autre critère.
ADDENDUM 22 Avril 2016:
COMPLEMENT DE SELECTION : Les films suivants, pour la plupart vus tardivement, viennent compléter la composition de la Sélection officielle.
COMPÉTITION
THE SALESMAN  d'Asghar Farhadi (Iran)

UN CERTAIN REGARD
Film d'ouverture : ESHTEBAK (CLASH)  de Mohamed DIAB (Egypte)
HELL OR HIGH WATER  de David Mackenzie (Grande-Bretagne)

SÉANCE DE MINUIT

BLOOD FATHER  de Jean-François Richet (France)

SÉANCES SPÉCIALES

WRONG ELEMENTS  de Jonathan Littell (Etats-Unis)
LA FORÊT DE QUINCONCES  de Grégoire Leprince-Ringuet (France)
CHOUF  de Karim Dridi (France / Tunisie)
A noter qu'Iggy Pop assistera à la projection de GIMME DANGER,  le film que Jim Jarmusch lui a consacré. De fait, il sera programmé en Séance de Minuit, le jeudi 19 mai.
Voici la sélection :
EN COMPÉTITION


Woody ALLEN (USA)
CAFÉ SOCIETY
H.C
Maren ADE (Allemagne)
TONI ERDMANN
Pedro ALMODÓVAR (Espagne)
JULIETA
Andrea ARNOLD (Royaume-Uni)
AMERICAN HONEY
Olivier ASSAYAS (France)
PERSONAL SHOPPER
Jean-Pierre DARDENNE, Luc DARDENNE (Belgique)
LA FILLE INCONNUE
Xavier DOLAN (Canada)
JUSTE LA FIN DU MONDE
Bruno DUMONT (France)
MA LOUTE
Nicole GARCIA (France)
MAL DE PIERRES
Alain GUIRAUDIE (France)
RESTER VERTICAL
Jim JARMUSCH (USA)
PATERSON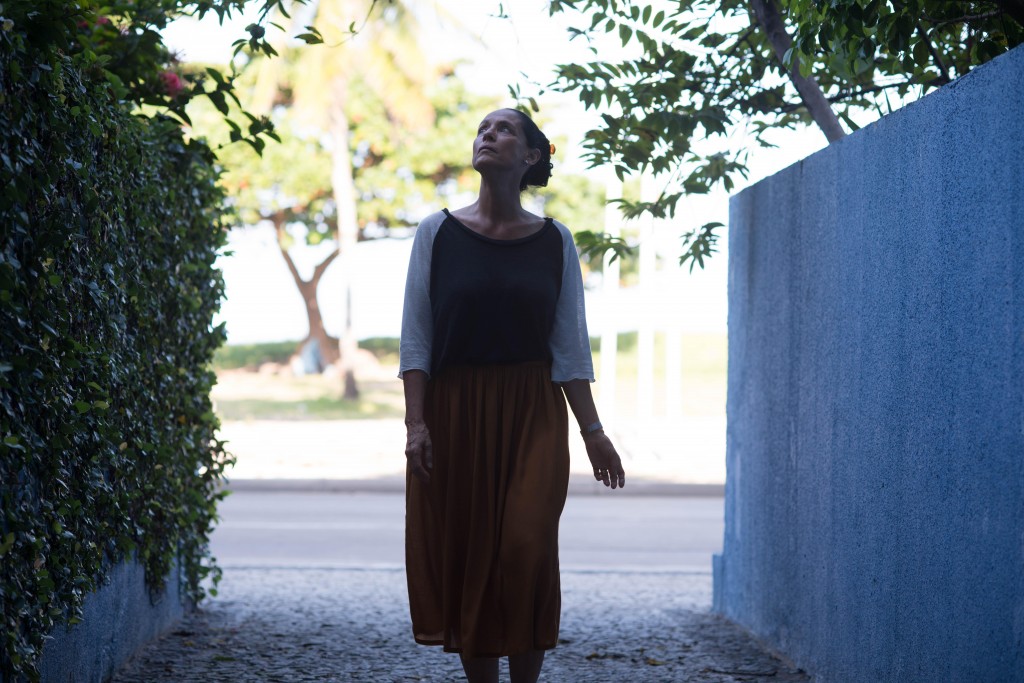 Kleber MENDONÇA FILHO (Brésil)
AQUARIUS
Ken LOACH (Royaume-Uni)
I, DANIEL BLAKE

Brillante MENDOZA (Philippines)
MA' ROSA
Cristian MUNGIU (Roumanie)
BACALAUREAT
(BACCALAURÉAT)
Jeff NICHOLS (USA)
LOVING
PARK Chan-Wook (Corée du Sud)
AGASSI
(THE HANDMAIDEN)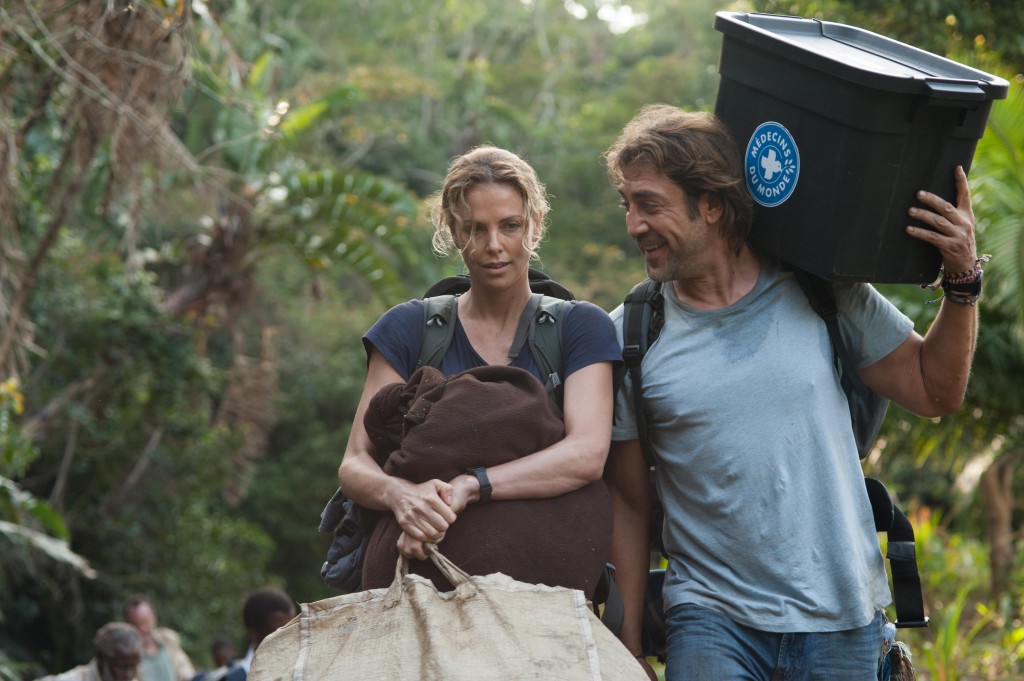 Sean PENN (USA)
THE LAST FACE
Cristi PUIU (Roumanie)
SIERANEVADA
Paul VERHOEVEN (Pays-Bas)
ELLE
Nicolas WINDING REFN (Danemark)
THE NEON DEMON
UN CERTAIN REGARD
Behnam BEHZADI (Iran)
VAROONEGI
(INVERSION)
BOO Junfeng (Singapour)
APPRENTICE
Delphine COULIN, Muriel COULIN (France)
VOIR DU PAYS
Stéphanie DI GIUSTO (France)
LA DANSEUSE
1er film
Mohamed DIAB (Egypte)
ESHTEBAK
(CLASH)
Michael DUDOK DE WIT (Pays-Bas)
LA TORTUE ROUGE
(THE RED TURTLE)
1er film
FUKADA Kôji (Japon)
FUCHI NI TATSU
(HARMONIUM)
Maha HAJ (Israël)
OMOR SHAKHSIYA
(PERSONAL AFFAIRS)
1er film
Eran KOLIRIN (Israël)
ME'EVER LAHARIM VEHAGVAOT
(BEYOND THE MOUNTAINS AND HILLS)
KORE-EDA Hirokazu (Japon)
AFTER THE STORM
Juho KUOSMANEN (Finlande)
HYMYILEVÄ MIES
(THE HAPPIEST DAY IN THE LIFE OF OLLI MÄKI)
1er film
Francisco MÁRQUEZ, Andrea TESTA (Argentine)
LA LARGA NOCHE DE FRANCISCO SANCTIS
(LA LONGUE NUIT DE FRANCISCO SANCTIS)
1er film
Bogdan MIRICA (Roumanie)
CAINI
(DOGS)
1er film
Stefano MORDINI (Italie)
PERICLE IL NERO
Michael O'SHEA (USA)
THE TRANSFIGURATION
1er film
Matt ROSS (USA)
CAPTAIN FANTASTIC
Kirill SEREBRENNIKOV (Russie)
UCHENIK
(LE DISCIPLE)
HORS COMPÉTITION
Shane BLACK (USA)
THE NICE GUYS
Jodie FOSTER (USA)
MONEY MONSTER
NA Hong-Jin (Corée du Sud)
GOKSUNG
Steven SPIELBERG (USA)
DISNEY'S THE BFG
(LE BON GROS GÉANT)
SÉANCES DE MINUIT
Jim JARMUSCH (USA)
GIMME DANGER
YEON Sang-Ho (Corée du Sud)
BU-SAN-HAENG
(TRAIN TO BUSAN)
SÉANCES SPÉCIALES
 

 

 

Thanos ANASTOPOULOS (Grèce)
Davide DEL DEGAN (Italie)
L'ULTIMA SPIAGGIA
(LA DERNIÈRE PLAGE)

 

 

 

 

Mahamat-Saleh HAROUN (Tchad)

HISSEIN HABRÉ, UNE TRAGÉDIE TCHADIENNE

 

 

 

 

Rithy PANH (Cambodge)

EXIL

 

 

 

 

Albert SERRA (Espagne)

LA MORT DE LOUIS XIV

 

 

 

 

Paul VECCHIALI (France)

LE CANCRE

 

 

 
L'annonce de la sélection a été suivi d'une séance de questions réponses qui éclaire également cette sélection, mais aussi plus globalement l'édition 216 du festival de Cannes.
Ainsi un journaliste des Inrockuptibles est apparu très inquiet à l'idée que Canal+ réduise la voilure (Le grand journal ne se déplacera pas) et s'est interrogé si les annonces qui avaient eu lieu récemment visant à rassurer quant à la couverture (à défaut de fêtes onéreuses) n'étaient pas le fait  de pression du festival de Cannes pour que Canal+ en fasse plus … Pierre Lescure a exprimé son point de vue d'ancien de la maison Canal: Le grand journal ne fait pas plus d'audace en se déplaçant, il comprend cette décision d'un point de vue stratégie. Que Canal+ décide d'organiser moins de fêtes sur la croisette eut pu être un sujet qui l'aurait personnellement concerné, mais en aucun cas sur le plan professionnel … Il a ainsi rappelé que Canal+ était lié par contrat avec le festival, et qu'ils assureraient une couverture plus traditionnelle: Tapis rouge et traitement journalistique de la compétition. Pierre Lescure a cependant avoué qu'il lui était important que le traitement soit qualitativement de qualité. Comme chaque année, de nombreux pays se sont sentis lésés par cette sélection, ainsi des questions ont été posés concernant la faible présence voire l'absence de films italiens, chinois, mexicains, indiens et japonais, de films en langue arabe. Nous étions d'humeur à prolonger cette réflexion sur l'absence très remarquée, par nous en tout cas, de film en langue bretonne, mais nous sommes abstenus, connaissant la réponse à l'avance, puisque donnée à chacun: c'est affaire de sélection … Mais les pays en question sont bien des pays de cinéma, bien des pays pris en compte par le festival de Cannes. Au détour de ces questions, cela a permis d'obtenir des informations sur quelques cas personnels: les films de Kurosawa, Scorcese, ou Escalante n'étaient pas prêts ! Pas plus que le film de Bonello.
Metronews était ravi car servi, la sélection fait la part belle aux stars ! Leur émissaire l'a exprimé sous la forme d'une question qui n'en était pas vraiment une. Oui, Cannes 2016 sera people ! Il y eut également la question de la sécurité évoquée, mais notre magasine n'a aucune compétence, légitimité ni même intérêt sur la matière … Passons, donc.
Un élément important que Thierry Frémaux a apporté, et qui constitue une nouveauté, est que le festival ne comporte cette année pas de film de clôture. Cette décision part évidemment d'un constat, il n'y a aucun honneur à clôturer un festival dés lors que les journalistes ne sont plus présents. En lieu et place donc, cette année, sera diffusée La Palme d'or. L'idée a bien été émise qu'un film comme le Mépris puisse avoir cette honneur, mais Thierry Frémaux a rappelé que quelques années plus tôt le choix Pour une poignée de dollars était vu comme une marque de déclin, d'un festival tourné sur son passé.
Il y eut aussi la question un rien intéressée de savoir si les films pourraient être vus par les journalistes parisiens en avance. Le festival réfute ce principe pour certaines œuvres – et nous ne pouvons que lui donner raison ! – mais ouvre la porte à ce que des efforts soient faits. Que certains se réjouissent donc … ou se lassent de cette logique à plusieurs étages.
Comments