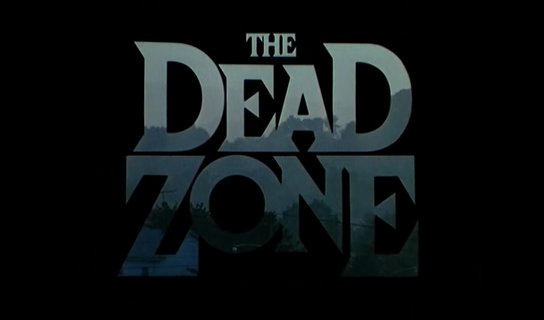 Profitant d'une restauration bien méritée, Dead Zone ressort en salles la semaine prochaine. Réalisé en 1983, le film occupe une place centrale dans la filmographie de David Cronenberg, prolongeant les expérimentations de ses premières œuvres tout en annonçant la maîtrise formelle de La Mouche (1986), son premier grand succès. Le Mag Cinéma vous propose un retour sur l'un des métrages les plus attachants du maître des corps éviscérés.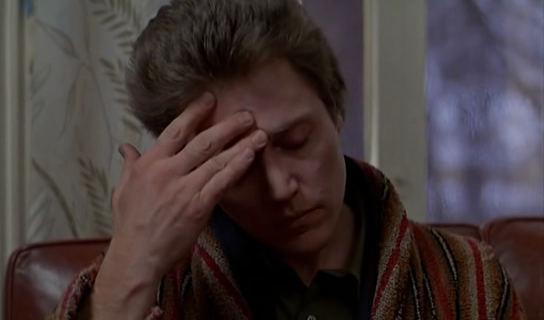 Né en 1943 à Toronto, Cronenberg forge son art par le biais du format court, avant de travailler pour la télévision. Ses premiers longs métrages, Stereo (1969) et Crimes of the future (1970), tous deux produits par des sociétés spécialisées dans le cinéma X, attestent de son goût pour l'expérimental (ses maîtres sont alors Kenneth Anger et Jonas Mekas, figures de proue du cinéma underground new-yorkais). Mais c'est avec Frissons (1975) et surtout Rage (1976) que Cronenberg commence à se faire un nom dans l'industrie du cinéma bis. Chromosome 3 (1979), Scanners (1981), et Videodrome (1983) finiront de faire de lui un auteur à part entière.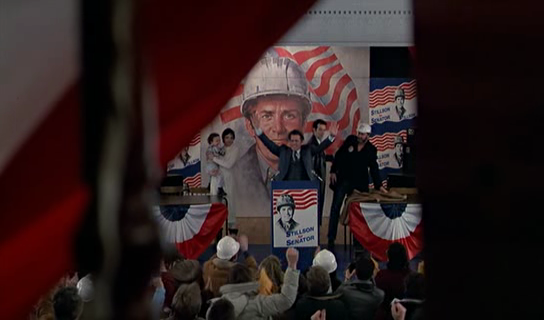 Animé par une prédilection pour le corps, ses cavités et ses hypothétiques mutations, le cinéma de Cronenberg associe à l'exposition formelle du gore une approche scientifique du contenu. Sans jamais céder aux canons des genres, le réalisateur développe une manière inclassable, tirant tout à la fois vers la science-fiction, l'horreur, le thriller, et le pamphlet politico-social.
Récupérant à son compte l'argument d'un roman de Stephen King publié en 1979, Dead Zone se présente comme la première adaptation de Cronenberg. De ce point de vue, le film pourrait marquer comme un abâtardissement, voire un affaiblissement des thématiques habituelles du réalisateur. La chose est vrai, mais pas entièrement. Si Dead Zone cède souvent au caractère romanesque de son sujet, il profite tout autant du mélange générique propre au style de King.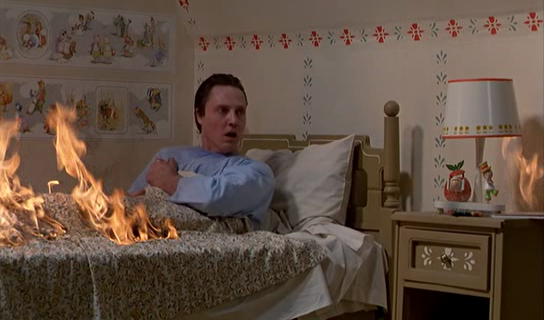 Entre le fantastique et le film à énigmes, Dead Zone développe avec justesse une intrigue profonde et engagée. Ainsi de sa dimension politique, particulièrement sensible dans sa dernière partie, ou à travers le traitement médiatique dont fait les frais Johnny (Christopher Walken), son héros. Porteur de la faculté de double-vue, celui-ci se voit transporter à l'intérieur d'un espace-temps instable, traversant les esprits de ceux qui ont accepté de le toucher. Ce don, parfois proche d'une malédiction, permet à Cronenberg la mise en scène de quelques séquences de haut-vol. Ainsi du transport de Johnny dans une chambre en flammes, ou sa vision impliquée du meurtre d'une jeune femme.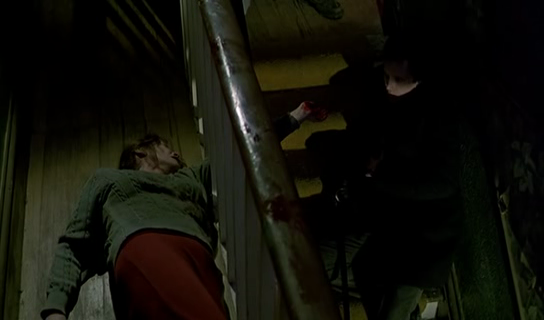 La valeur stratifiée de la structure narrative permet donc certaines expérimentations visuelles. Cronenberg affirme ici son goût pour l'emboîtement des séquences. Au-delà de la composition lisse des plans, le sens prend acte au creux de leur agencement. Jean-Pierre Andrevon a pu ainsi comparer le film à « une suite de sketches » propre à un resserrement dramatique (100 ans et plus de cinéma fantastique et de science-fiction. 1896-2013, Rouge Profond, Collection « Raccords », 2013). En cela, Dead Zone annonce la manière du Festin nu (1991) et d'eXistenZ (1999), déterminés par l'itinéraire trouble d'une signification éparse et sinueuse.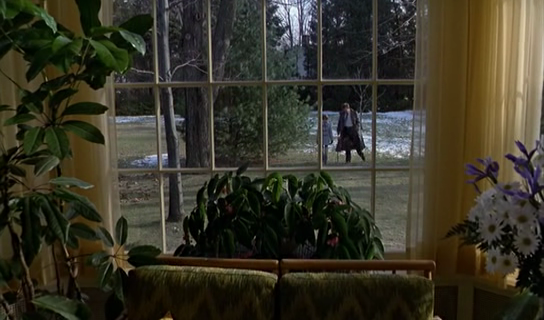 Surtout, la remarque d'Andrevon a le mérite de souligner l'une des principales qualités du métrage : le resserrement spatio-temporel. À bien des égards, Dead Zone prend la forme d'un huis-clos asphyxiant. Les yeux ronds de Christopher Walken expriment une angoisse propre à un renvoi constant du plan sur lui-même. Le regard fixe en vain le hors-champ, scrutant la possibilité d'un échappatoire tragiquement absent.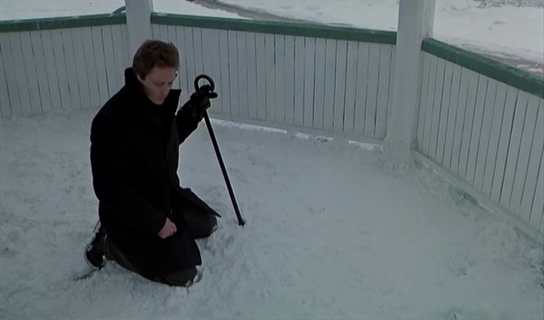 Le motif de la neige redouble cette impression. Cronenberg traduit ici le caractère ineffable de la condition de son héros. Entre le don et la malédiction, entre le spirituel (les visions) et le matériel (les corps dépecés) donc, la fonction de Johnny devient aliénante. Impossible de trouver sa place, entre une série de passés qui ne lui appartiennent pas, et un avenir dont il semble toujours dépossédé.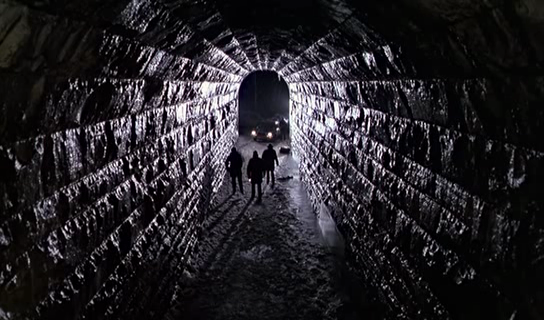 Coincé dans le tunnel de son destin, Johnny, à l'instar du vampire ou du zombie, navigue sur les flots tumultueux de la Dead Zone.
[amazon_link asins='2912573297′ template='ProductCarousel' store='lemagcinema-21′ marketplace='FR' link_id='97904534-9de7-11e7-a23a-4d1d5c01567a']